We've all seen some incredible performances on the Got Talent shows but here's one that's incredible not because we've never seen it but because we all see it every day and still can't figure out how it's done. Every one of us changes our clothes, but none of us do it as quickly or as amazingly as Léa Kyle.
Lea is a 26-year-old quick-change magician from Bordeaux, France, whose audition for America's Got Talent wowed all the judges and amazed the audiences. Some of her moves were obviously sleight-of-hand, where she was able to pull off one layer of clothing to expose another. But others were definitely not that simple–like when the outfit she is wearing changes color.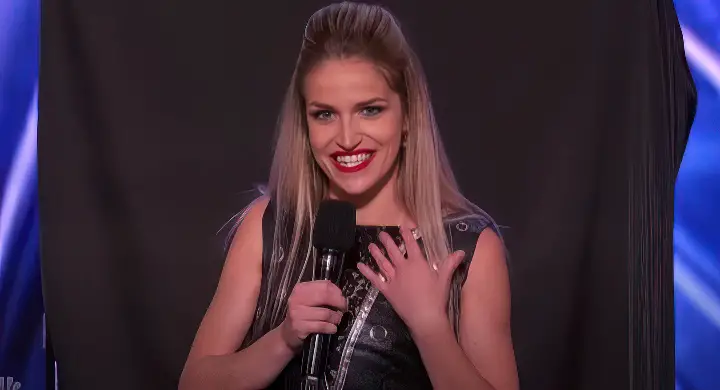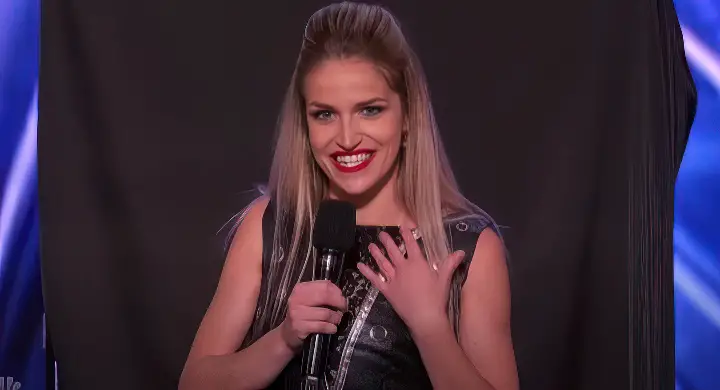 According to her website, Lea discovered magic about seven years ago thanks to her boyfriend Florian Sainvet, who is a professional magician. Prior to that she had been a sewing and fashion afficionado and realized she could combine magic with her passion for sewing to create an entire act by sewing her own costumes.
Since she started her quick-change magic act, she's won numerous titles including the French Champion in 2019 as well as the championship trophy on the Penn and Teller: Fool Us TV show in 2020.
She obviously captivated the America's Got Talent judges too–just watch what happens! Watch the full video below and please leave us a Facebook comment to let us know what you thought!
Don't forget to hit the SHARE BUTTON to share this video on Facebook with your friends and family.