While it's impossible to return to the "good old days," one dance team's performance may make you believe you've traveled back in time!.
The action takes place at the National Jitterbug Championships at Camp Hollywood. LA Shag, a team dressed in vintage garb, entered the dance floor ready to compete. Rather than bursting into action, the four couples begin their routine in an unexpected way…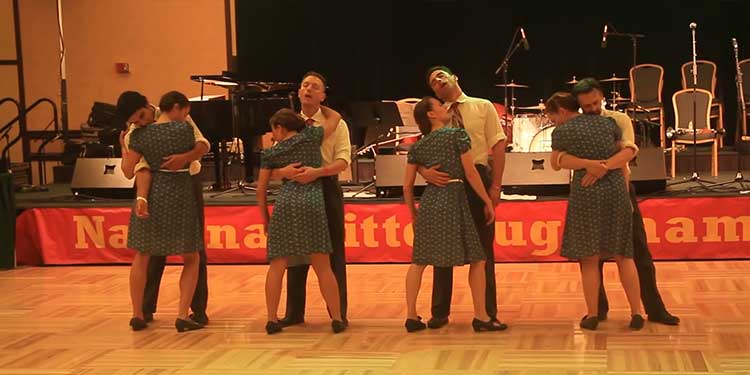 The group divides into pairs and fell asleep on the stage. But once the music hit, one by one everyone wakes up. Then the dance that follows will make your feet dance on themselves.
Watch the full video here:
Please SHARE it with your friends and family.
What do you think?