Little Sadie cries and rants about not wanting her brother to grow up in this viral video. And girl, we hear ya! The 5-year-old keeps calling her baby brother cute and hugs him while he smiles at her.
Her little brother Carson sits beside her and looks at her with innocent eyes. Besides, he definitely loved the attention he was getting. Both of these siblings are simply adorable!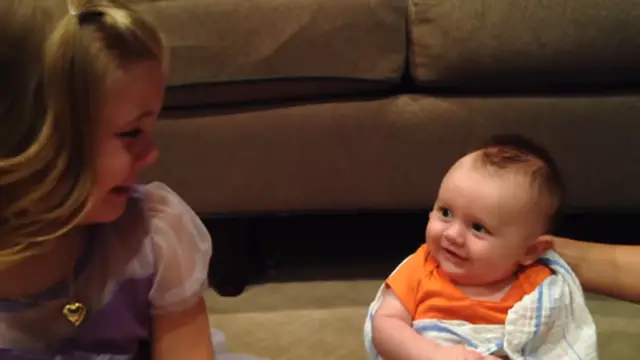 At one point, Sadie even complains about not wanting to die when she is 100.
The video got viral and gained millions of views in a short time. In fact, we must admit that we can't help but fall in love with this adorable duo. Watch the full video below!
Don't forget to SHARE this adorable video with your friends and family!