I think English bulldogs are one of the cutest breeds on earth. Many of you may disagree, but their grumpy faces make them look disapproving even when they are happy, and that is actually kind of cute. This video features a 3 year old English bulldog named Russet who enjoys napping, destroying furniture and eating treats.
Russet is trying her best to get her Christmas present (an extra-large bone) out her doggy door. And even after several attempts, she keeps on failing. But she a determined one (although maybe a little frustrated by the logic behind it all). The ending will make you proud of this little gal though!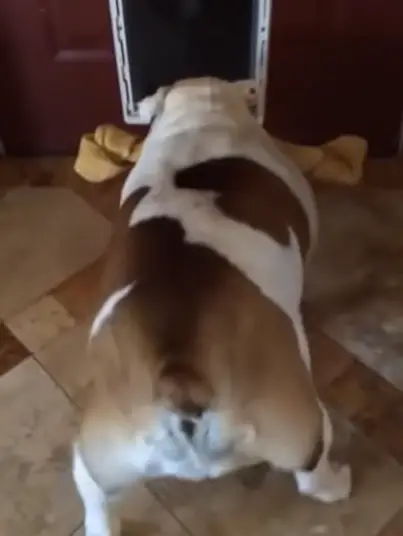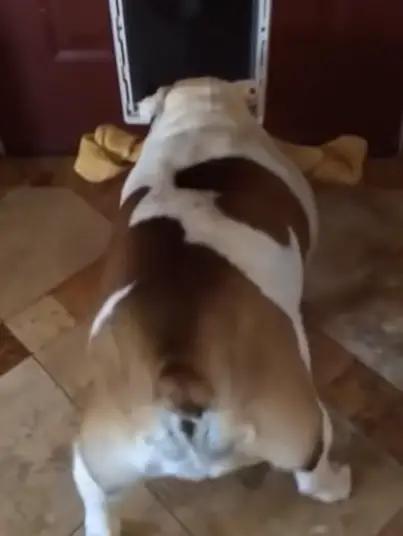 Watch the video below and let us know your thoughts about it in the comments!
Please SHARE this hilarious video with your friends and families!