Cats and dogs are two of the most famous pets in the world. But not everyone enjoys their company. Some people prefer birds. Parrots are a popular choice – especially because they are really entertaining. You have probably watched many parrot videos before. This clip given below is one of them.
The cute parrots featured below are Indian ringnecks. The green one is called Clover, and the violet one is named Lavender. According to the owner, Lavender has a much larger vocabulary than Clover, but he decided not to use it when this video was taken. Lavender and Clover are talking to each other in this clip. They say things like "What are you doing", "I love you", "Pretty bird", and "Dottie, no!" Dottie is the name of the resident dog. Their convo is really cute!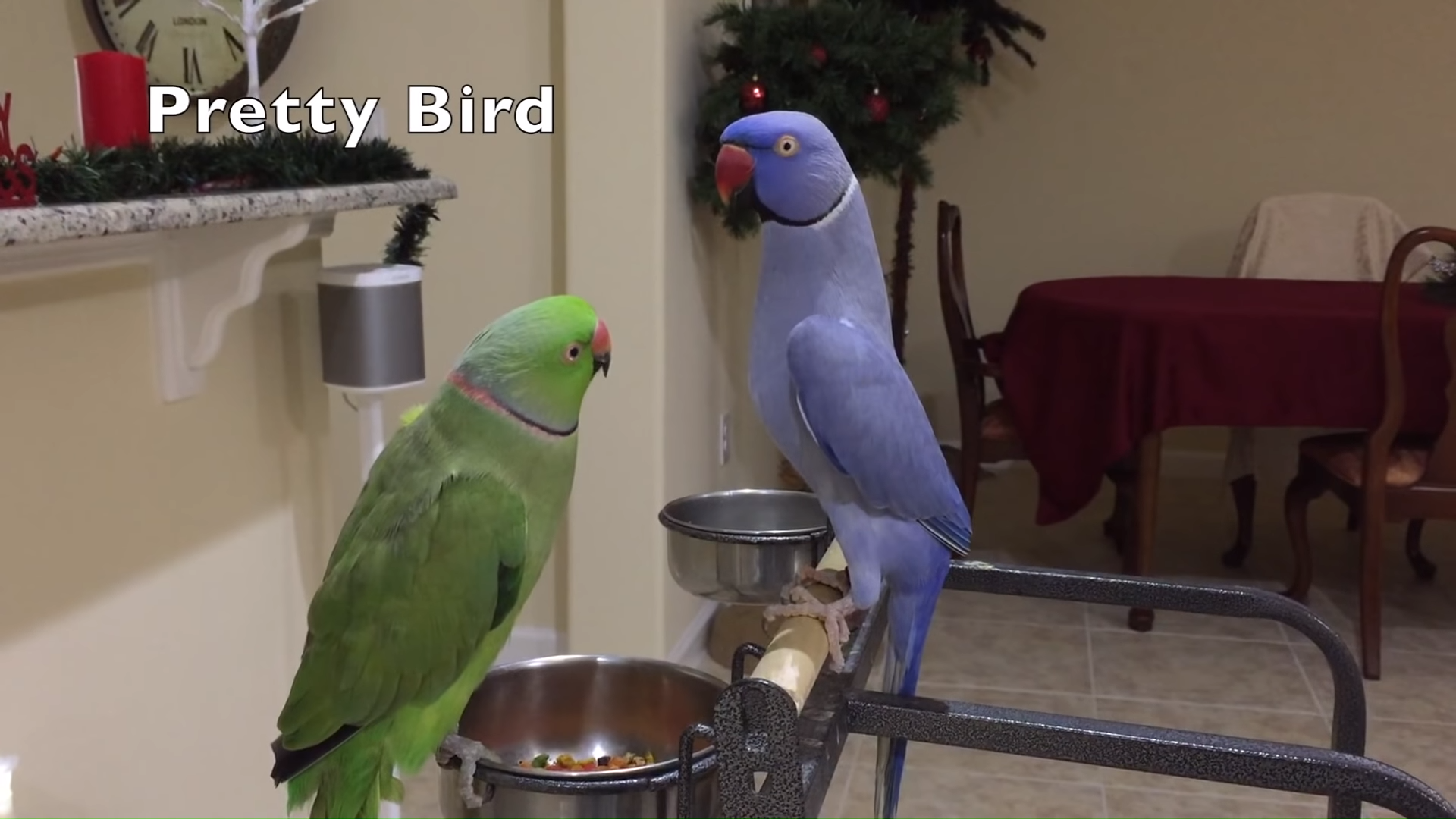 Watch this adorable video below! Did these cuties bring a smile to your face? Feel free to share what you think in the comments!
Please SHARE this cute clip with your friends and families!