It's a funny saying among law enforcement personnel that criminals are the smartest people around, otherwise they wouldn't be criminals. Well here's a video that shows one criminal who the Denver Post dubbed "the world's dumbest criminal" and it's pretty clear why.
This silent surveillance video shows an armed robber, who we'll call Mr. Intelligence, walk in to rob a Denver area e-cigarette store. He has his hands in his pockets as he ambles up to the counter, where the Clerk appears to provide him service.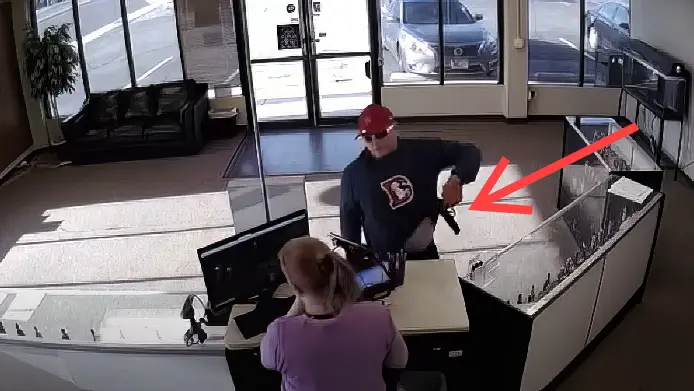 Mr. Intelligence then says something to the Clerk and pulls a gun from his waistband–then promptly drops it behind the counter. He starts to climb over the counter but realizes the Clerk is picking up his gun, so he decides it's time to flee.
But as he's running out, he decides to try out his superpowers by kicking the door open–and his pants fall down!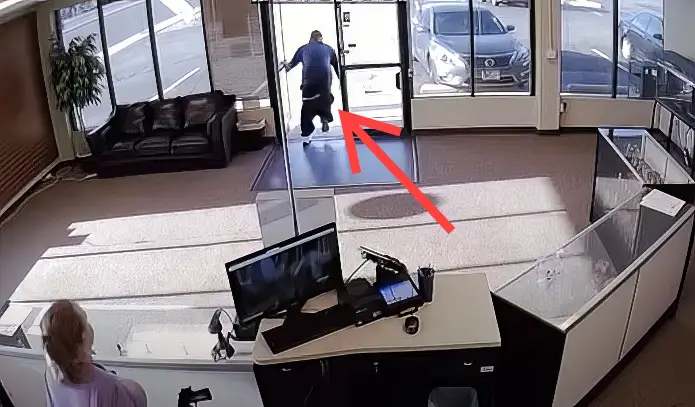 "I don't want to downplay the seriousness of an armed robbery, but the guy really does belong in the 'world's dumbest criminals,'" said Chris Burgess, owner of the E-Cig of Denver store located in Aurora. "He needs to find a new career."
This is hilarious. Watch the video below and please leave us a Facebook comment to let us know what you thought!
Don't forget to hit the SHARE BUTTON to share this video on Facebook with your friends and family.