Here's an up-tempo, inspiring Irish dance video that will have you cheering for more as if you were in the audience.
This video features two sets of dancers from Rhythmic Feet, an Irish dance team out of Cork, Ireland, formed from the Mary McCarthy School of Irish Dancing. These girls are pre-teen and teenagers who have both traveled extensively across Europe performing at various functions and even on cruise ships that dock at Cork.
According to the school, they cater to competitive and non-competitive dancers from beginners to the world championship level.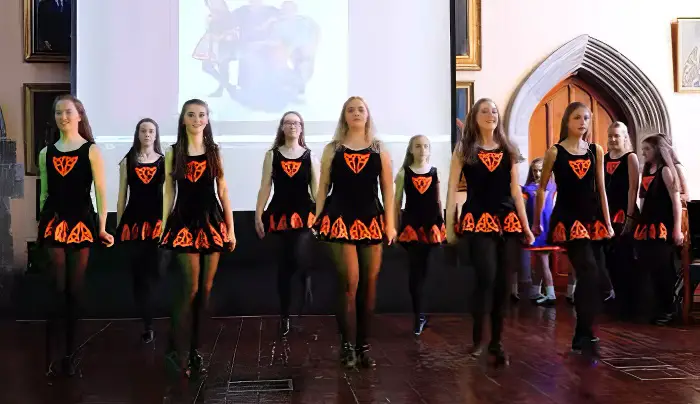 This video is performed to a wonderful Irish tune, "Tell Me Ma" by Sham Rock. The song was actually taken from a traditional Irish/English song "I'll Tell Me Ma" (also called "The Wind") that is usually performed by a group of children who join hands and make a ring.
One child stands in the middle and, when asked, gives the initials of someone in the ring. The ring then sings the song and the person with the appropriate initials takes their place in the center.
But this video is amazing not for the song, but for the dancing! Watch the full video below and please leave us a Facebook comment to let us know what you thought!
Please SHARE with your friends and family!