A reunion is always an emotional moment. Either it's a son coming home or a long-lost brother who finally found each other. The love that oozes once you see their face is enough to get anyone teary eyes. Especially if they have been gone for a long time.
Rocco Risso lost his canine companion, Jack, eight months ago. The family did everything they could to find the rescue dog. But they returned empty-handed. Rocco was devasted but never gave up his hope to see Jack again. Fortunately, a family friend noticed Jack one day at a gas station.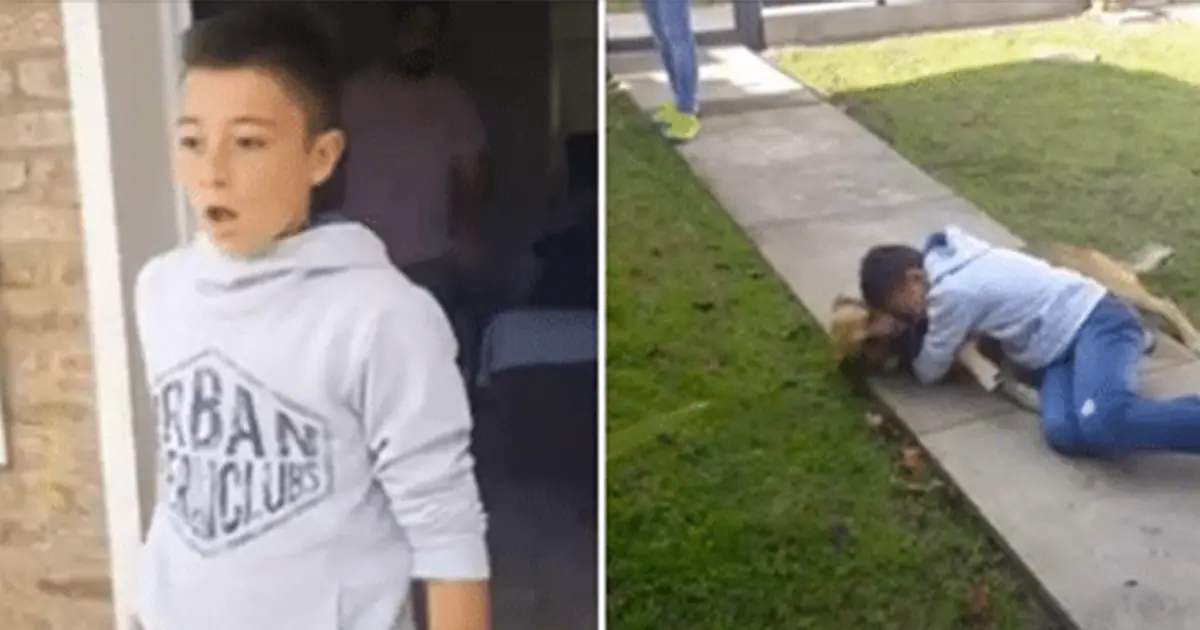 When called by the name, the pup reacted, which confirmed the friend's belief. They called Rocco's mother to share the good news and made arrangements to get Jack home. But it was a surprise for Rocco, once the pooch was in the front yard. The mother called Rocco outside upon seeing Jack; the boy can hardly control his emotions. Hugging a long-lost friend, Rocco cries happy tears. Soon enough, they began playing as nothing has changed.
Please enjoy this heartwarming reunion.
Kindly share the story with your loved ones.