Elvis Presley is one of the biggest icons in the history of pop culture. He is known as the "King of Rock N' Roll" and he didn't get this title without a reason. He had the incredible combination of stunning looks, a killer voice, and an irresistible charm. He won over the masses with his talent, and also caused many controversies with his hip-shaking antics, which was unheard of at that time!
Sadly, he had a very untimely death. He was only 42 years old when he passed away due to his health issues. He had a history of using prescription drugs, which we now know was a major contributor to his deteriorating health. Despite all that, his work had an incalculable impact on the music scene around the world. He inspired and influenced millions of people and the following performance was one of the most memorable in his career.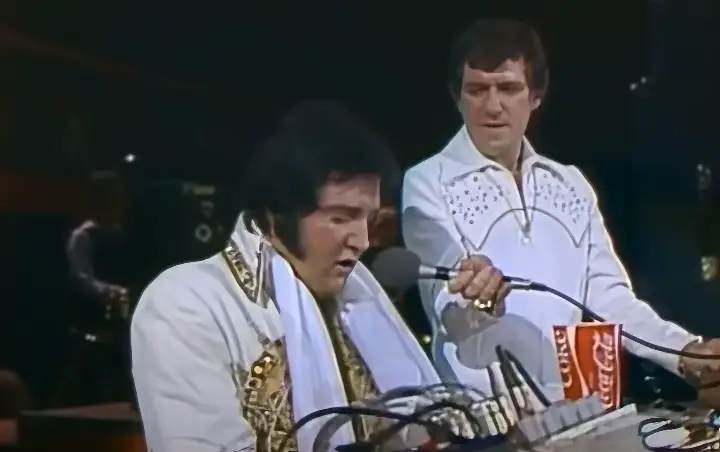 This was one of the last concerts he gave. It was held at Rapid City, South Dakota, in 1977. You can see that he was having it hard—he looked sick, he was a little wheezy and he was clearly under the influence of something. But as soon as he sat down on the piano, he changed into a star that he was. He decided to sing his rendition of "Unchained Melody", and it was one of the best covers of the song ever performed.
"Unchained Melody" is a classic that's been covered by hundreds of artists over the years, but none can come close to this rendition by the King. Watch the full video below and please leave us a Facebook comment to let us know what you thought!
Don't forget to hit the SHARE BUTTON to share this video on Facebook with your friends and family.