Tay is a father of three children. He has been with his wife ever since they were 12. They have been inseparable ever since. This father has been raising his children alongside his long-term wife and they post their daily life videos on the internet.
A video of this family went viral on the internet and it got over 5 million views in less than a month (and a total of over 20 million so far on all platforms!). Tay and his daughter amused the people all over the internet. In the video, his daughter Maliya is singing along to a song in a parked car.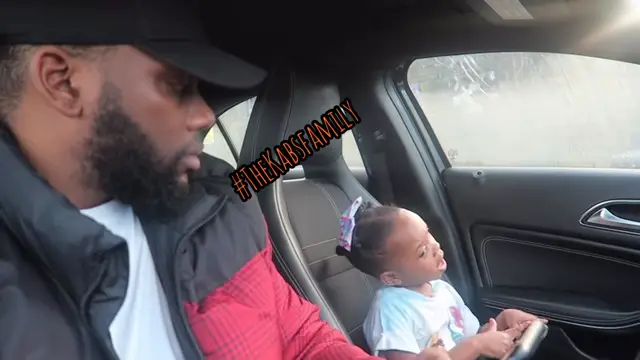 However, she is singing all the wrong lyrics! Her father looks very shocked and unapproving about her actions. Though he tries to correct her, the little girl continues doing her thing. This duo is totally hilarious!
Maliya will definitely be a fun and unbothered adult in the future. The kind no one can help but love! Watch the full video below and please leave us a Facebook comment to let us know what you thought!
Don't forget to hit the SHARE BUTTON to share this video on Facebook with your friends and family.