There are lots of homeless abandoned dogs in the world. Some dogs die before they even get a second chance at life. But many organizations have been working hard to rescue them off the streets. Hope for Paws is one of these amazing organizations.
This non-profit animal rescue is no doubt one of the best establishments I have ever come across. They have helped save the life of many helpless creatures. You might have seen a couple of their rescues before, and this video features one of their most amazing rescues. It is going to move your heart without a doubt.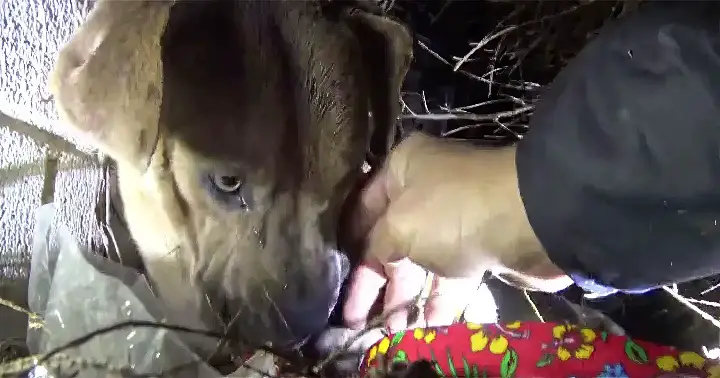 During one of the biggest storms of the year in Southern California, Hope for Paws got a call about a homeless pit bull. The stray dog had just given birth to her litter about 48 hours ago. She and her puppies were all alone out in the destructive weather. So the rescue team got in the car and drove to the place they were stranded in. It took them around 3.5 hours just to find her.
Wait till you see what happens when they finally reach the site! If you are an animal lover, you definitely don't want to miss out on this beautiful rescue. Watch the amazing video below and please leave us a Facebook comment to let us know what you thought! What did you think about this? Don't forget to share your thoughts with us in the comments section!
Don't forget to hit the SHARE BUTTON to share this video on Facebook with your friends and family.