Little kids are awesome and all, but they can really get on your nerves sometimes. And this is true not only for humans, but animals as well! Check out the video below for example! It features a little puppy that is being introduced to a big dog for the first time ever. His reaction will definitely make you laugh, but the same cannot be said of the other poor pooch!
The poor dog's tail is practically assaulted by his new puppy friend. He is really gentle and patient with the tiny dog, but you can see that the way the pup nibbles on his tail is really irritating him to no end! This definitely made me smile!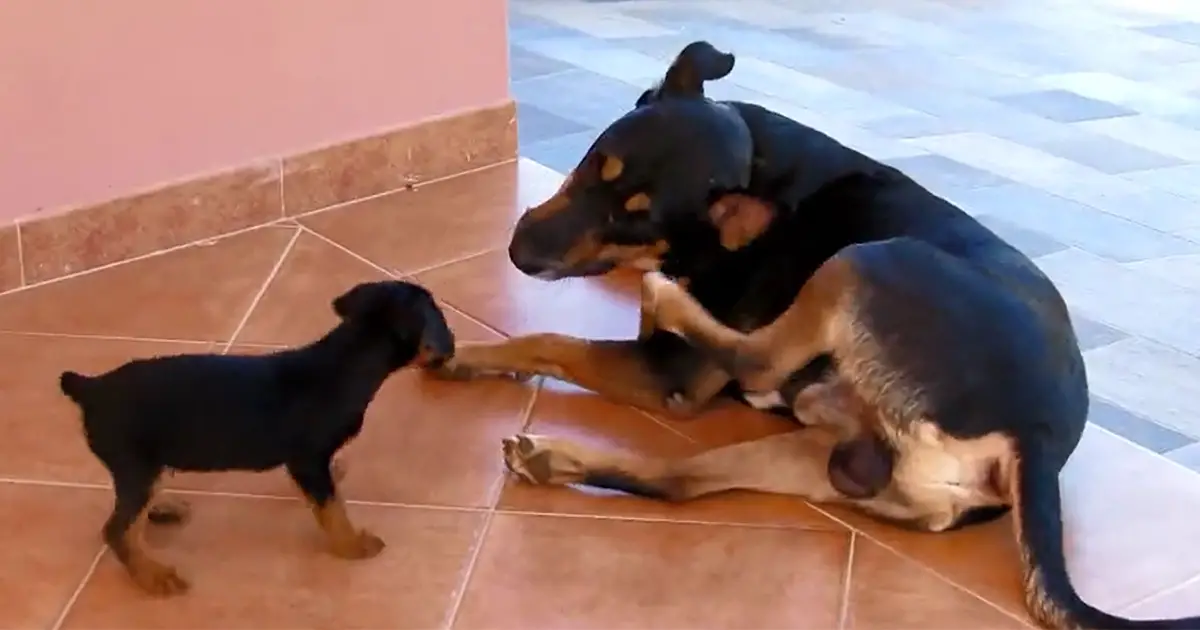 Watch this cute video below! What did you think about this video? Did this bring a smile to your face? Don't forget to share your thoughts in the comments!
Please SHARE this adorable clip with your families and friends!