Here's a cute little video with a kitten that's just so precious she'll make you grin from ear to ear.
The cute little kitten featured below is called Polly. Polly is an orphaned kitty who is just two weeks old in this video. This feline has been getting care from volunteers who are involved with the Feline Network of the Central Coast. This non-profit organization based in San Luis Obispo, California, has been providing funding for her care and adoption services.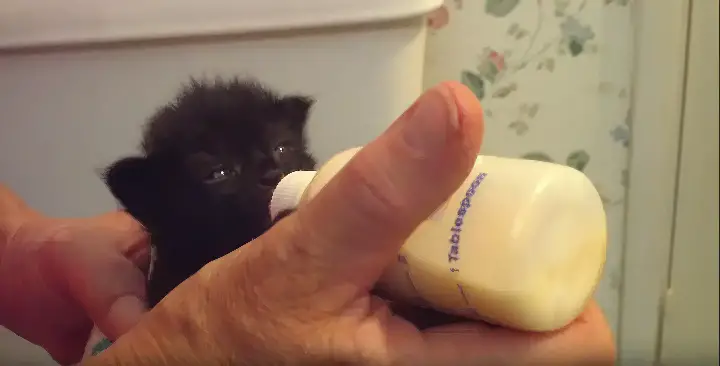 You are going to melt when you see what Polly does when a volunteer bottle feeds her. Whenever she takes a swig out of the bottle, she wiggles her ear and it is adorable beyond words. To make sure the bottle is all hers, this tiny cutie even holds it with her paws! As you can see, she has a very healthy appetite, so she has also been lovingly nicknamed Pudgy Polly.
Watch Pudgy Polly and her cute meal-time in the video below and please leave us a Facebook comment to let us know what you thought!
Don't forget to hit the SHARE BUTTON to share this video on Facebook with your friends and family.