When we read the news on criminal activity, we rarely know their behaviors or get a chance to watch them. But thanks to the idea of court cam, we now have access to these trials.
A defendant in a Russian courtroom tries to escape the room full of guards. In the video, the 18-year-old killed his sibling by stabbing multiple times. The reason for the crime is bewildering, too, a command from Satan. Within seconds the alleged criminal tries to escape his glass bulletproof box.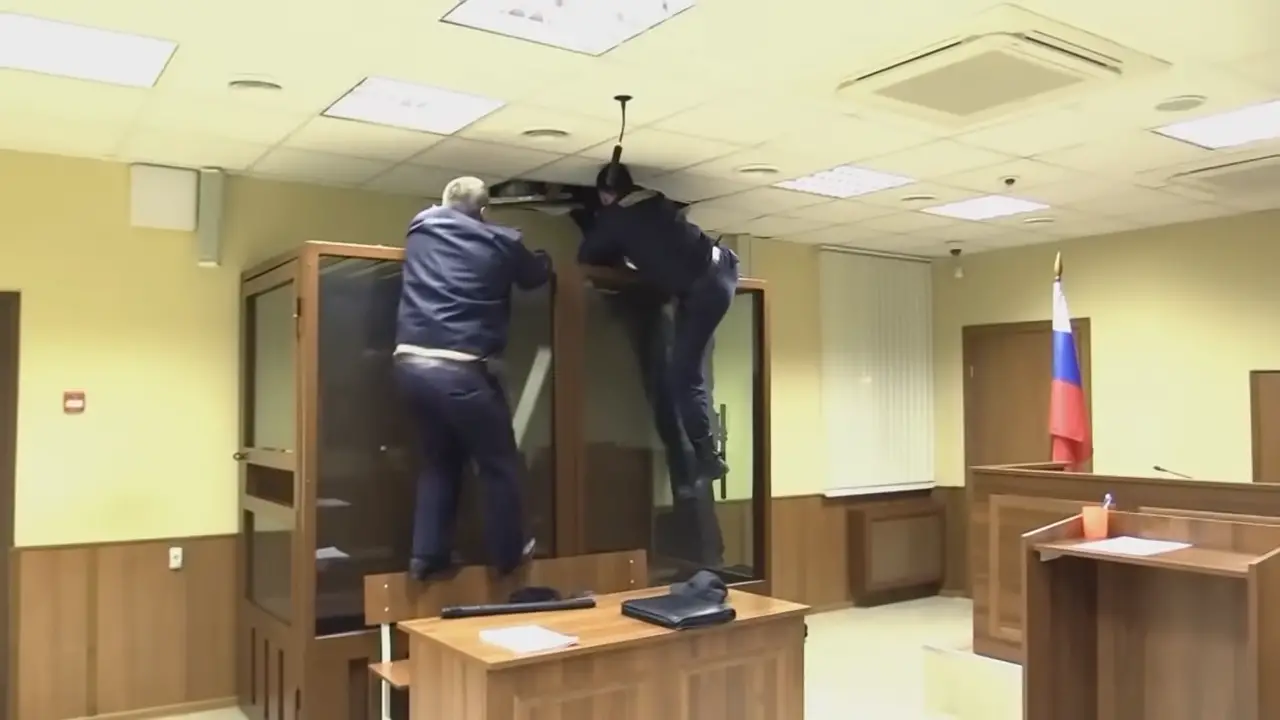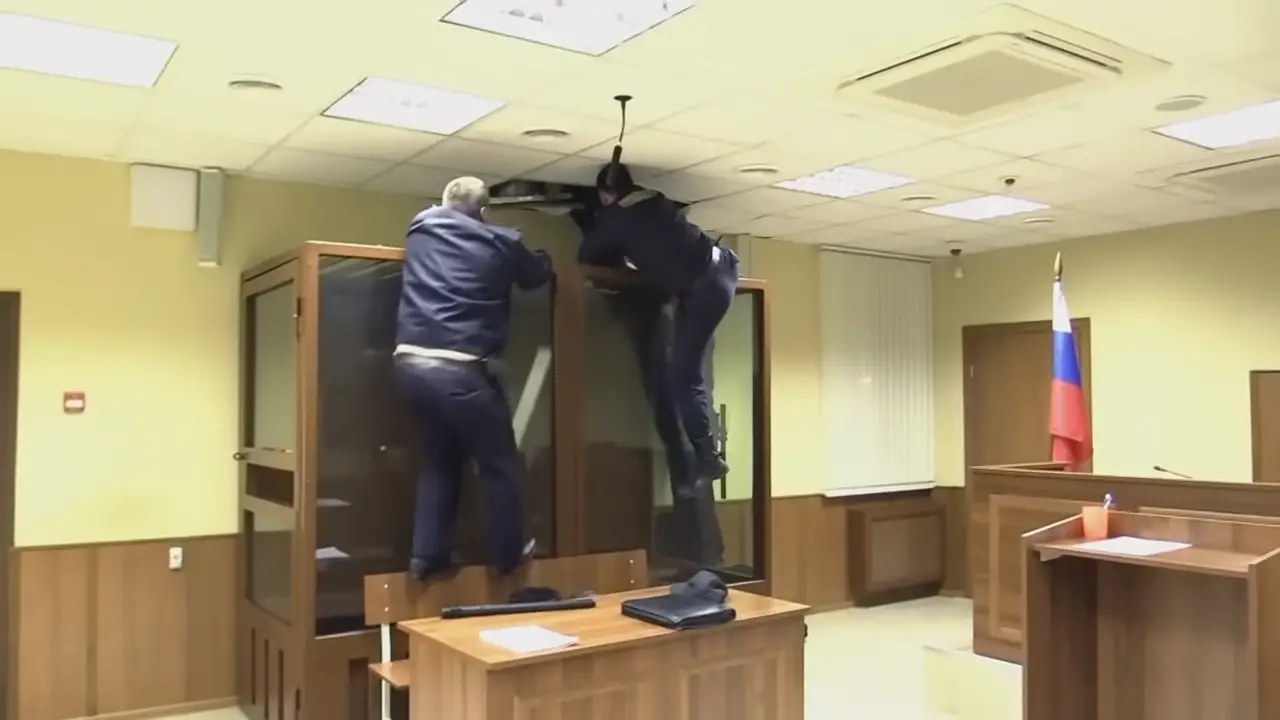 The man manages to reach halfway out of the box. Thankfully, the police officers hold him tight and with a backup call for help. Nevertheless, the cops manage to get him down into the booth. But the remorseless eyes are scarier than his perplexing deeds. What is your verdict on this barbaric act of killing a sister? Don't forget to write them below.
Please share this video with your loved ones. And stay safe.