The video below is perfect for this holiday season. Thanksgiving is awesome – amazing food, family reunions; what is there not to love! But as this video shows, home-cooks can have some real trouble when it comes to thanksgiving turkey. It is great and all, but man that turkey can give you nightmares. Wait till you see what I mean!
I am sure many of you can relate to this funny advertisement by "Jennie-O Oven Ready Turkey"; especially those of you that have to manage and cook an enormous turkey all by yourself. Turkeys can be heavy and slippery and prepping it can be messy sometimes. Just look at this poor woman in the video below! You are going to be in hysterics when you see how her turkey prep came to an end!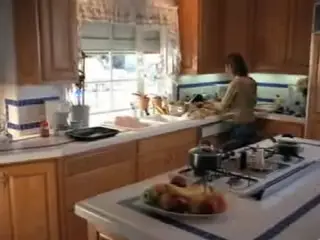 Watch this hilarious advert below! Did this make you laugh? Let us know your thoughts about it in comments!
Please SHARE this funny clip with your families and friends!