Mail carriers and dogs are said to be natural enemies. The constant barking of dogs at people who bring mail comes with the job. Despite this, the relationship between the dog and the mailman in this story is quite the opposite.
Gretchen, the German Shepard, looked forward to meeting Fernando every morning during his mail run. It was the highlight of Fernando's day, playing with the canine. He even got her treats to thank her for being so cheerful. However, one day, when Fernando came for his daily duty, he couldn't find Gretchen anywhere. He found a note in the mailbox that had some devastating news.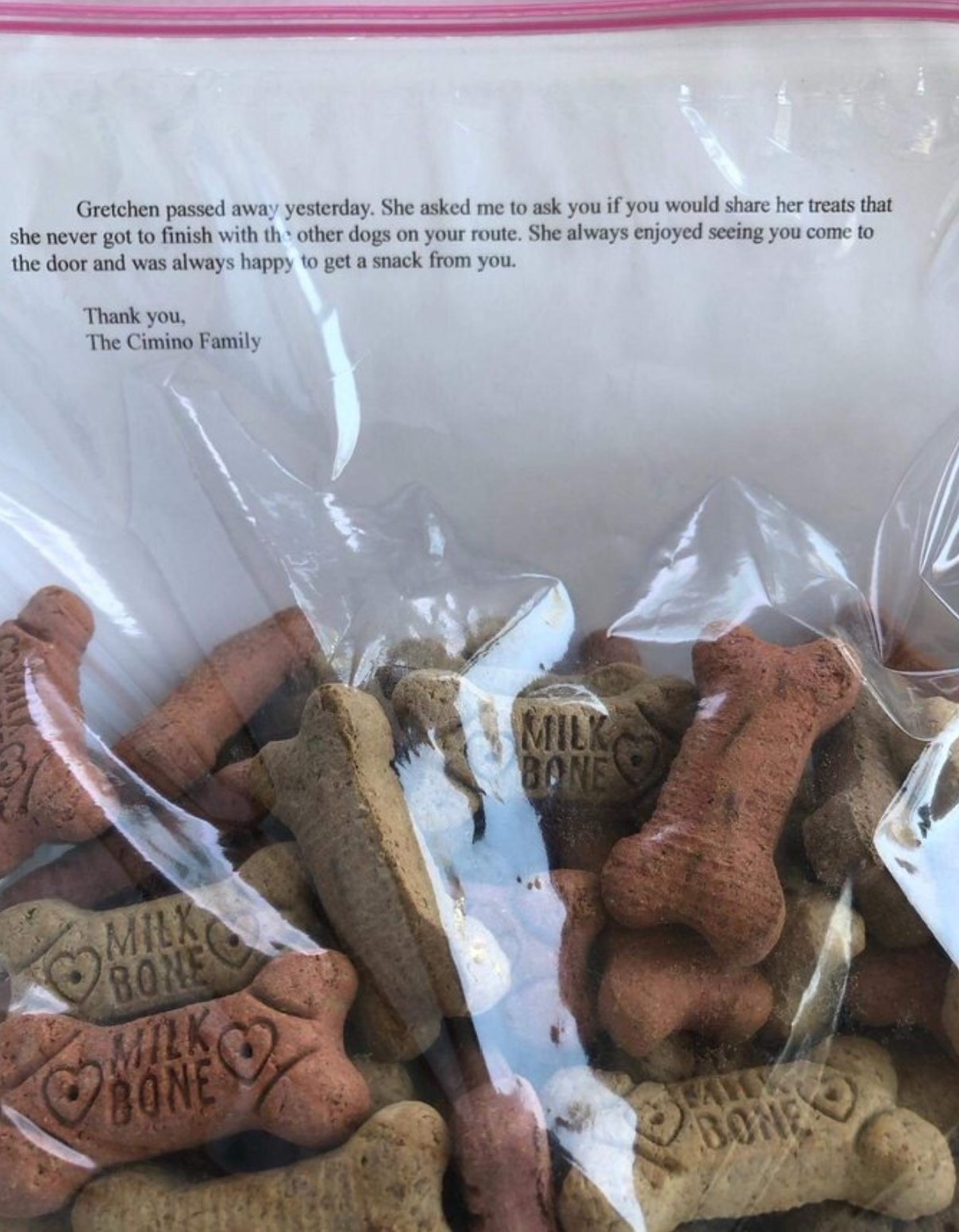 The note said that Gretchen had passed away yesterday. Her owner conveyed their dog's message that she always enjoyed her time with him. Furthermore, there was a goodie bag of dog treats attached to the note. The owner told Fernando to share the treats she never got to finish with other dogs that he met on route. Look at the dogs' reaction to seeing Fernando arrive:
My wife and I were told about Gretchen's letter to Fernando being on Twitter. I can't begin to tell y'all how much it has meant to us seeing how much love and support y'all have shown our girl. She was the absolute best. This is a short video of her seeing her mailman. pic.twitter.com/uK9Y2BtKtO

— DeCuervo (@DeCuervo2) April 4, 2019
Don't forget to COMMENT and SHARE with your family and friends!