Companies have very stiff competition when it comes to promoting their products. With thousands of products in the market and so many similarities between them, it's hard to stand out. These days, ads tend to be more fun and a little less focused on the product. They want to be remembered for the ad, and this is creating some interesting results. For instance, just look at the one in the following video—it's quite memorable indeed.
This was a commercial by the British telecom company Three. The mascot for the company is a pony. This pony is a little different than the rest due to his size. The commercials that involve him usually have the little guy dancing in all sorts of crazy ways. This video was no exception. He decided to dance to Michael Jackson's classic hit, "Billie Jean" for this one, and it was beyond perfect!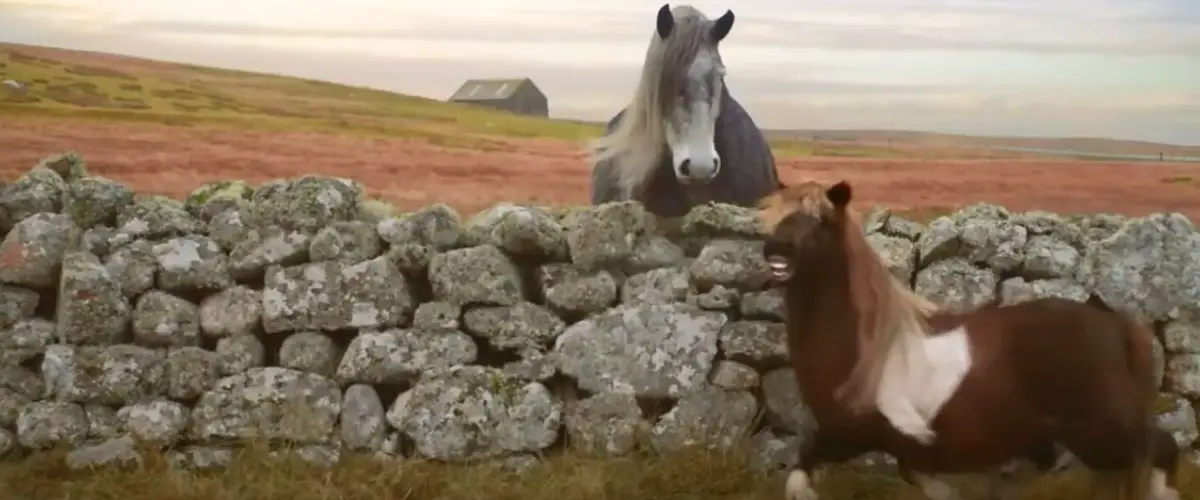 This little guy dances all over the countryside, and it was just really entertaining to watch. This guy has some good moves up his sleeve indeed! The most memorable bit is when he starts doing the iconic moonwalk!
Every Michael Jackson fan knows this, and they must agree that he did a great job.  Watch the video below and please leave us a Facebook comment to let us know what you thought!
Don't forget to hit the SHARE BUTTON to share this video on Facebook with your friends and family.