We've seen a number of pole dancing acts on the Got Talent shows, but this is the first one I can recall with a handsome male as the lead.
Pole dancing has been around for centuries, with origins as early as 500 BC. In ancient Greece, pole dancing was used as a form of worship of the gods and goddesses. During the Ming Dynasty in China, pole dancing was used as a form of exercise and entertainment. During the 1800s, pole dancing was used in circuses and carnivals, with performers using the pole to show off their strength and acrobatics. In the early 20th century, pole dancing was used in burlesque and vaudeville shows.
Today, pole dancing is a popular form of fitness and dance, used for both exercise and performance. And in this instance, it's a form of entertainment–and clearly at least three of the Britain's Got Talent judges are very entertained.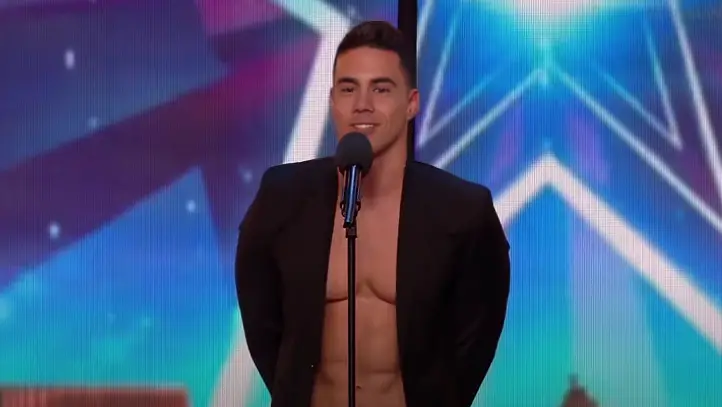 28-year-old Saulo Sarmiento from the Canary Islands says he "wants to show the whole England what I can do." To the backdrop of "I'm Feeling Good," Saulo performs a daring, fact-paced aerial pole routine that is firey in more ways than just his looks.
His impressive acrobatics and gymnastic moves have the audience on their feet cheering and gets a standing ovation from all four judges. You'll definitely want to watch the video below and please leave us a Facebook comment to let us know what you thought!
Don't forget to hit the SHARE BUTTON to share this video on Facebook with your friends and family.