Wise words either come from someone who has nothing or everything. Even in the developed countries like the US, there has been recorded over 550,000 homeless people. The Feeding America organization shared the data that by 2019 alone, 35M people felt hunger, which is the biggest issue.
To help overcome this problem, a lot of police officers work day and night. Officer Michael has been serving the Goldsboro Police Department in North Carolina for nine years. During this time, the officer has taken a new job of his own. Officer Michael makes sure that he is aware of every homeless people in his area. Although he may not know all of them via their name, he sure recognizes everyone.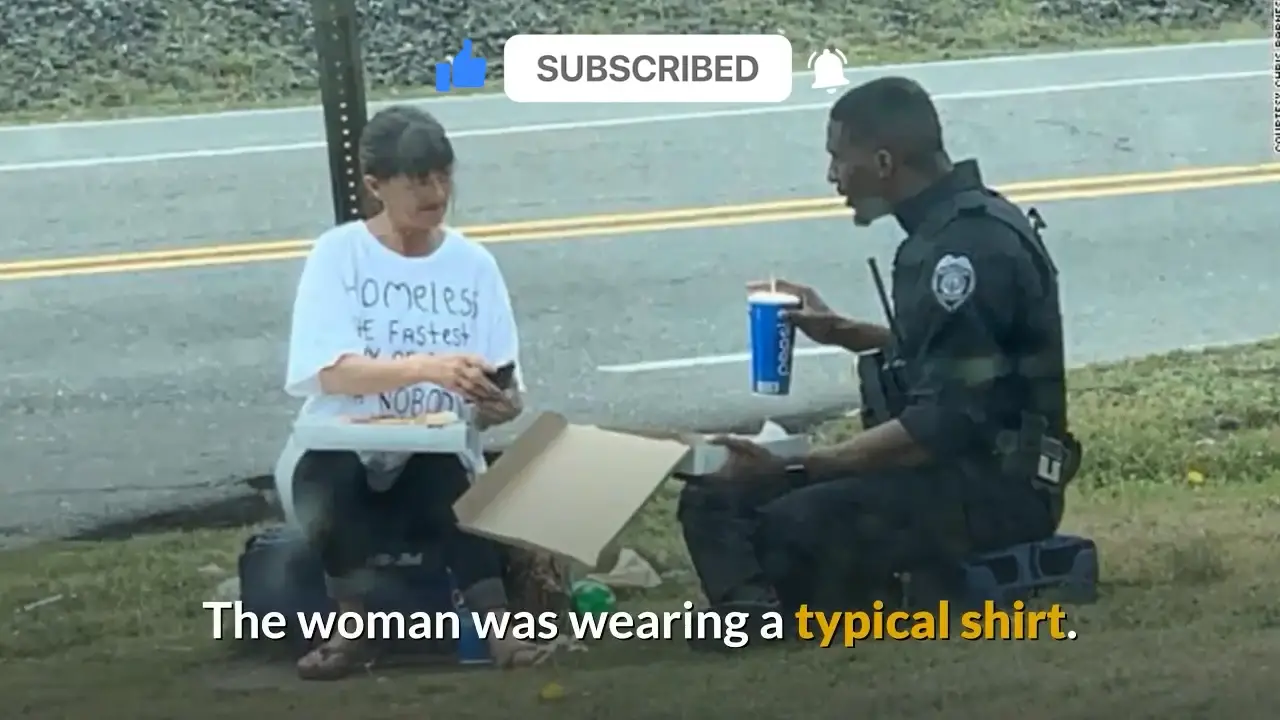 One morning, officer Michael was making his way to work when he spotted a new face on the road. The words that were written across her t-shirt caught his eyes. It said, "Homeless. The fastest way of becoming a nobody." He nodded to the woman and went along his way. But something within him urged the officer to go back. What he did next is one of the most remarkable things.
Please press play and enjoy this simple act of kindness.
Kindly share this heartwarming video with your loved ones.