The flea markets are one of the best places to shop for antiques and home appliances. They usually have quite an extensive layout of items. If you are lucky enough, you can even end up finding items worth thousands of bucks. Recently one of such unique finds was able to garner national attention.
Walter and Lanie Brown were searching for a holster. So they decided to make a trip to the Hemphill flea market in Texas. While shopping the couple came across a flag that got their attention. The national flag had written all over it, impressed with the item. They paid $5 and bought it. After arriving home, their marine son told the flag was a tribute for a fallen Marine.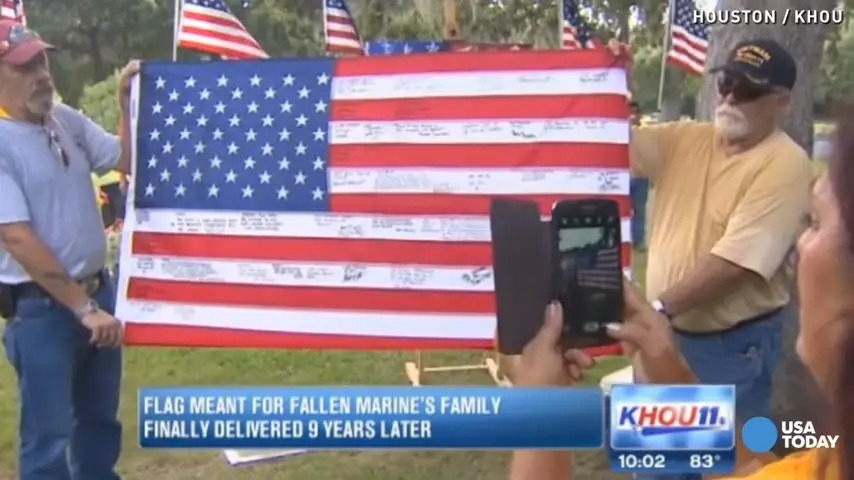 The messages written on the flag were for a soldier name Lance Corporal Fred Maciel, who lost his life in Iraq. After learning this vital information, the family decided to get in contact with Maciel's family. As they were the rightful owner of the precious piece. What happens after will have you reaching for tissues.
Please press play and enjoy this remarkable story.
Kindly share this heartwarming video with your loved ones.