The video below features a performance from America's Got Talent that left the audience and judges in awe. Philip Bowen, a project manager from Detroit, played an enthusiastic and energetic violin version of "Chop Suey" by System of a Down. His performance was like going to a concert, and it was truly inspiring to watch.
Philip's talent and charisma were evident from the moment he stepped onto the stage. The judges were not expecting such a unique and impressive performance, and they were blown away by his skills. Simon Cowell praised Philip, saying that he was so talented and had so much charisma. He also noted that the energy in the room was palpable, and the audience loved him.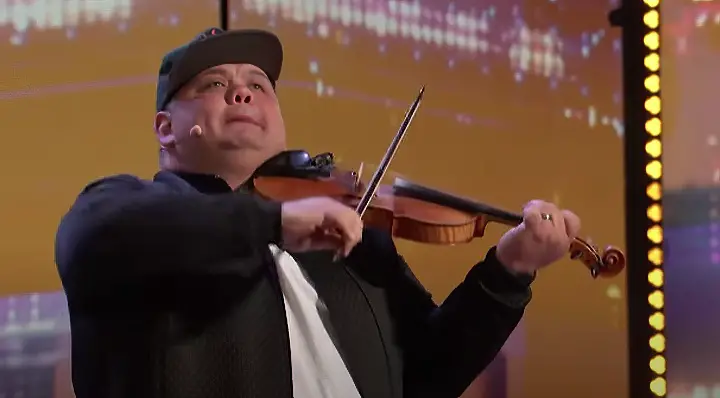 Philip's audition was not only inspiring because of his talent, but also because of his story. As a project manager, he likely has a demanding job that requires a lot of time and effort. Despite this, he still found the time to pursue his passion for music and share it with the world. His dedication and hard work paid off, and he was able to deliver an unforgettable performance.
Overall, Philip's audition on America's Got Talent was a reminder that it's never too late to pursue your dreams and share your talents with the world. His performance was inspiring, and it left a lasting impression on everyone who watched it. We can all learn from Philip's example and strive to pursue our passions with the same dedication and enthusiasm that he displayed on stage. Watch the video below and please leave us a Facebook comment to let us know what you thought!
Don't forget to hit the SHARE BUTTON to share this video on Facebook with your friends and family.