Celine Dion is widely thought to be one of the better singers in the world and plenty of people have tried, but failed, to imitate her. But here's a video of a 10-year-old Filipino boy, Peter Rosalita, who comes as close as nearly anyone of any age.
For his America's Got Talent audition, he sings "All By Myself, which Celine popularized in  a version she did in 1996. The song was actually written and performed by Eric Carmen in 1975, where it made it to #2 on Billboard's Hot 100. And an even more obscure fact is that it's based upon the second movement (Adagio sostenuto) of Sergei Rachmaninoff's circa 1900–1901 Piano Concerto No. 2 in C minor, Opus 18.
All that aside, here we have a pre-teen young boy taking on this huge song and it's no exaggeration to say, well, he SLAYS it.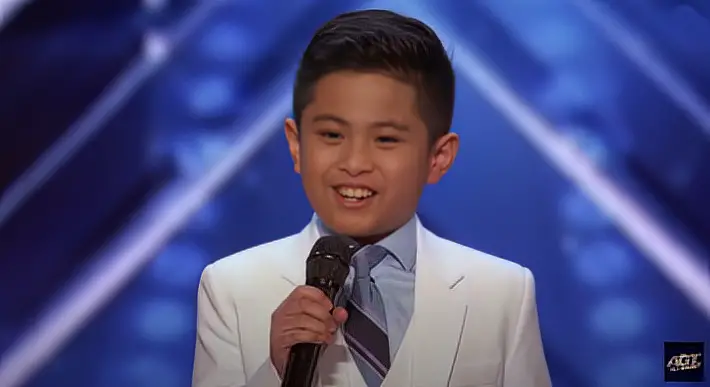 From a soft, slow start Peter rises to unbelievable heights. By the time he's done, all four judges are on their feet and Simon says, "That was an incredible audition. There were parts during that audition which literally gave me goosebumps! You have an amazing voice, an amazing personality and amazing energy."
Watch the full video below and please leave us a Facebook comment to let us know what you thought!
Please hit the SHARE BUTTON to share this video with your friends and family.