The outbreak of the novel CoronaVirus seems to be affecting everyone around the world. But people aren't the only ones going through massive lifestyle changes. The pandemic is also affecting the wildlife! Moreover, most non-essential facilities like zoos and aquariums are in lockdown as well. And some animals are surely passing their time in exciting ways!
There are many reports of animals coming to streets and neighborhoods as people are staying in quarantine. Moreover, facilities that hold animals are coming out with creative activities to help their residents fight off boredom! Animals are acclimatized to human crowds every day. So, such 'field trips' and interactions are essential for their health. And not to mention, their reactions are just precious!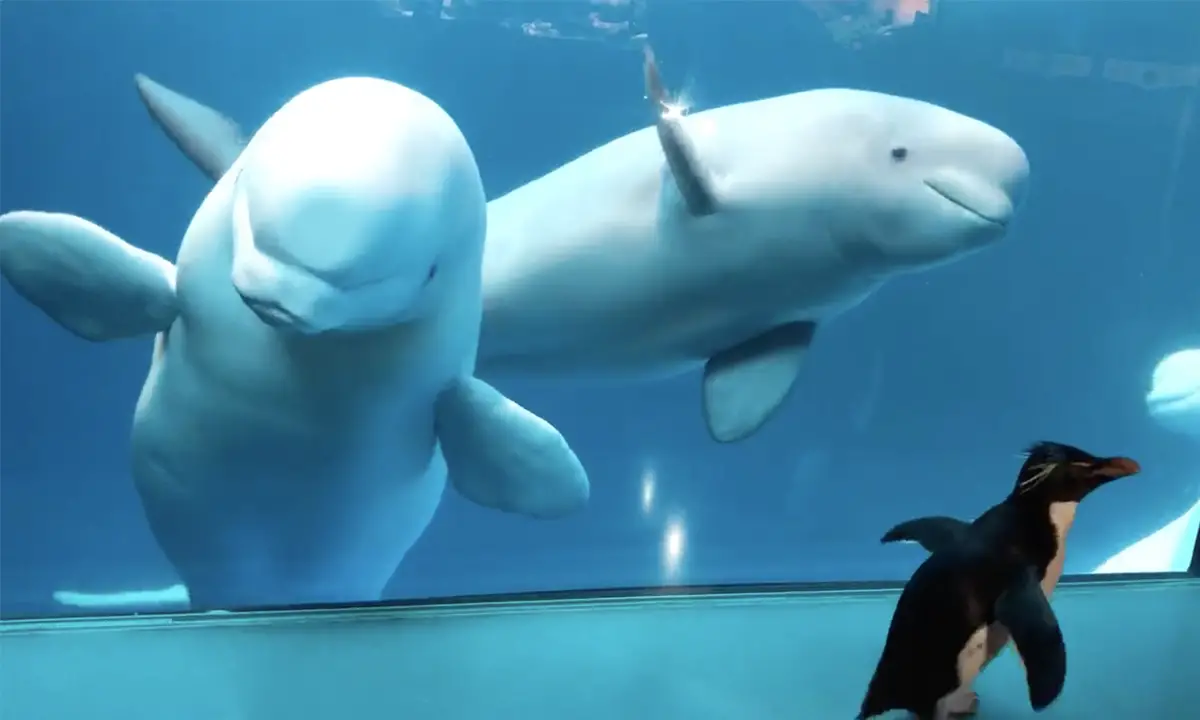 Chicago Shedd Aquarium took Wellington, a rockhopper penguin, for a walk in the empty facility. During this trip, the bird from the south-pole came face-to-face with a beluga whale, which inhabits the northern waters. The first-time encounter begins with a curious gaze from both creatures, but then, two more whales come for a visit! Furthermore, Kayavak, Mauyak, and baby Annik can't help but wonder what the walking bird is. And the bird even tries to "swim" like them! Watch their video below: 
And please COMMENT and SHARE!