Here's a simple recipe for this classic pasta with meat sauce. Lots of flavor, easy to make and easy to clean up!
According to the website The Daily Meal, Bolognese sauce came from Italy and was popular with American soldiers returning from World War II. In the U.S. it is typically made with ground beef, but other places use various other meats such as flank steak.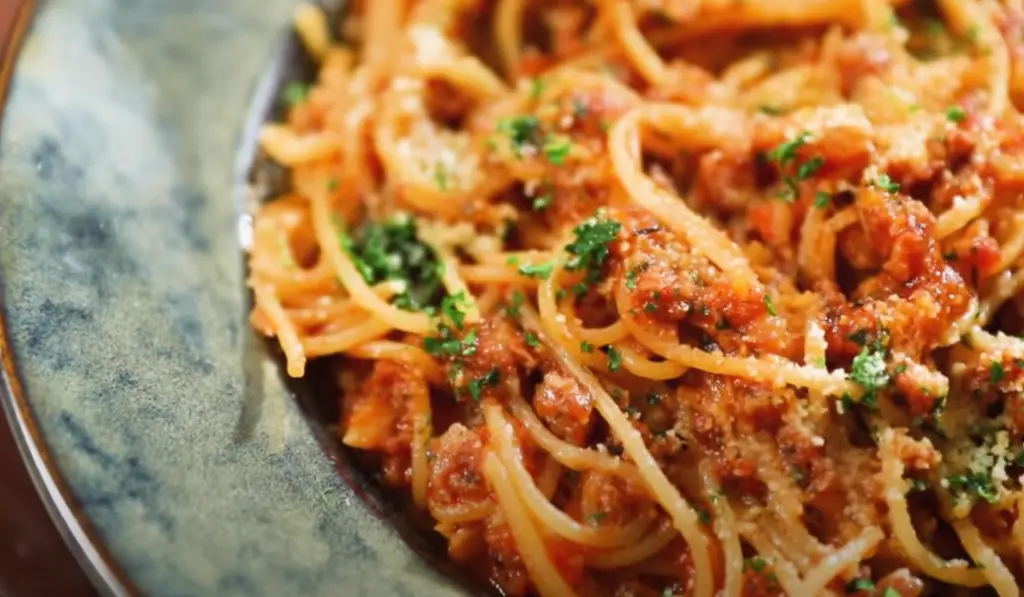 This hearty meal recipe from the chef at Get Curried seems to have quite a few ingredients but many are staples (oil, salt, water) and others can simply be varied to your taste.
spaghetti (cooked al dente)
1 cup chopped onion
1 tbsp garlic
1 carrot
1 pepper
400 grams of minced meat (your choice, the video shows lamb)
100 ml dry red wine
250 grams tomatoes
1 tsp dried oregano
Salt, pepper, red chilli powder and grated parmesan (to taste)
We think this is a great. Watch the full video below!
Please SHARE with your friends and family!
Special bottom-of-the-article treat: For another variation, try Gordon Ramsay's Authentic Italian Bolognese by clicking the link.