An adorable video of a parrot and a puppy went viral on Youtube with over 6 million views. And we must admit, this duo is the cutest!
In the video, the tiny puppy is sleeping inside its owner's embrace. The parrot is placing his claw on the puppy's back and going back and forth. This bird can't help but caress the cute little puppy. He is clearly obsessed!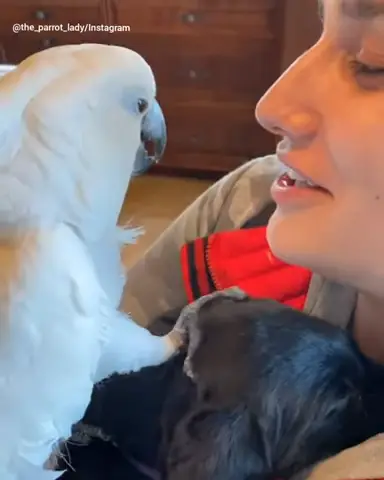 When the owner asks the bird to express his love, the parrot says "I Love You" in perfect fluency. We definitely have a thing or two to learn from the compassion of these creatures.
This is one of the most wholesome videos on the internet and it will surely make you smile to your ears. Watch the full video below!
Please SHARE with your friends and family!