Children no doubt are the most adorable being on earth. Oftentimes they remind us they are capable of endurance to a higher level. Much like the 3-year-old cancer patient featured in the clip below.
After 40 days of medical procedure three-year-old toddler finally goes out of her room to play with the nurses.
The strong baby girl suffers from Anaplastic Large Cell Lymphoma, a rare form of cancer. Hence she went through a bone marrow transplant. The girl bravely endures the painstaking long procedures like a champ.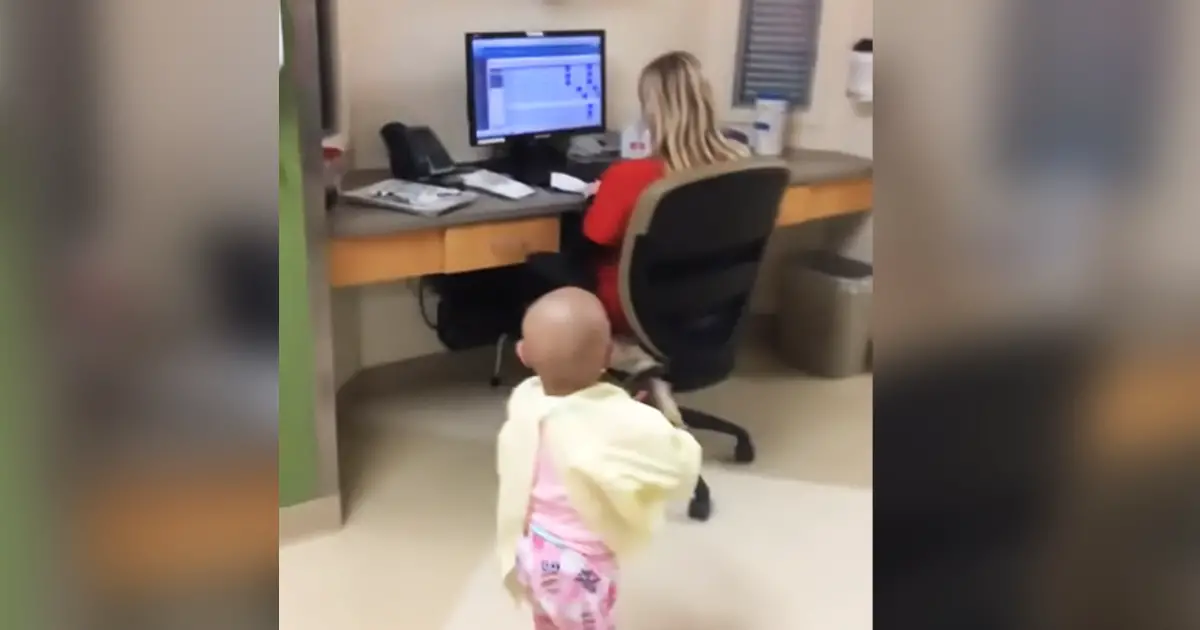 Apart from the medical history the tot enjoys watching Ellen DeGeneres scaring people segment. So, one evening she decides to go out and scare the nurses in the hospital. Her lovely mother records the whole thing on her cellphone. The laughter you hear after she accomplishes her plan is precious.
Please press play and enjoy the footage.
Kindly share it with your loved ones.