The Voice has been delighting viewers everywhere, and it has grown to become one of the most popular talents shows on the planet. Many countries around the world have its own version of the hit show, including the Netherlands.
This video shows a clip from the auditions for The Voice Kids Netherlands, held back in 2013, and it is quite breathtaking indeed. If you love listening to people sing, get ready to get a lot of goosebumps!
Laura got onstage with her guitar, and the judges listened intently from the very first note itself. She chose to sing the classic, "I Will Always Love You" by Whitney Houston. While Houston's might be the more popular rendition, the song was actually written and performed originally by the country legend Dolly Parton. It is known to be notoriously hard to sing since it demands such powerful vocals, but this young lady really delivered.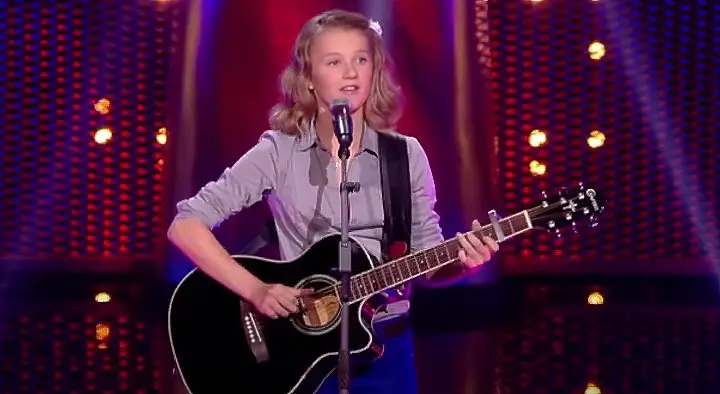 Accompanied with just her acoustic guitar, Laura performed a much stripped-down version of the classic. Yet, her voice remained very powerful and clear throughout the performance. After hearing the first few notes of the song, the judges were really impressed and immediately hit the buzzer. They were stunned to hear someone so young perform such a challenging song and make it look so effortless.
Laura eventually chose Marco Borsato as her coach and mentor. With a voice like that, she's sure to have a bright future ahead of her, don't you agree? Watch her stunning performance below and please leave us a Facebook comment to let us know what you thought!
Don't forget to hit the SHARE BUTTON to share this amazing video on Facebook with your friends and family.