This is one of the best internet videos of Irish dancing that I've seen–a full orchestra and a troupe of teenage girls who definitely know what they are doing.
Irish dancing comes from traditional Gaelic or Celtic dance forms that originated in Ireland. It is characterized by intricate footwork performed while holding the upper body and arms steady so the footwork is emphasized. It's been around for centuries but is still popular in modern shows such as "Riverdance" and "Lord of the Dance."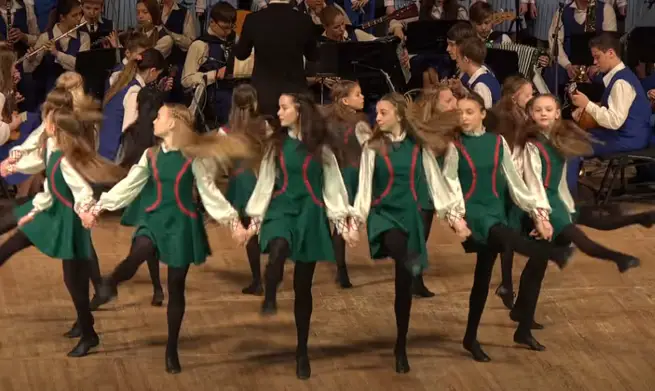 This dance by the VS Lokteva dance company in Russia is called "Walking on Stones" and it is nothing short of amazing. It is performed in the Tchaikovsky concert hall to the music of a teen orchestra whose performance equals that of the dancers.
This is one of the best Irish dance videos you'll watch on the internet. It's been viewed over 27 million times on YouTube. Watch the full video below!
Please SHARE with your friends and family!