I've posted quite a few articles on Irish dancing because it's so fun to watch, especially when it's done well. Well here's a video that shows it being performed by a world class team that will definitely impress you.
Fusion Fighters (FF) is a performance company and online community that is anchored by Irish dance but features a fusion of styles and influences. FF was launched on St Patrick's Day 2013 at the Mayor of London Festival in Trafalgar Square and has rapidly grown into one of the largest and most influential dance communities in the world.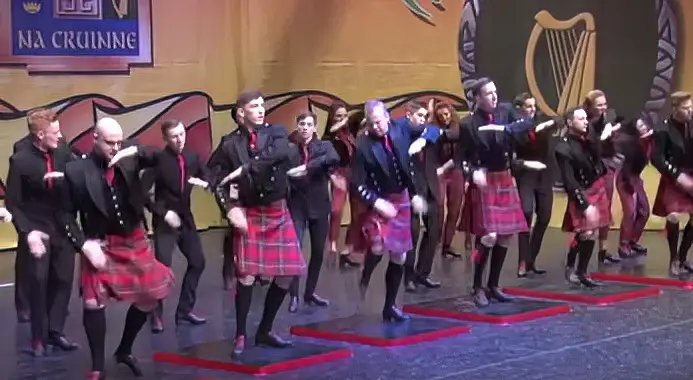 FF has over 50 professional dancers, 20 musicians and hundreds of students around the world. Their performances are known for the uniqueness in approach to choreography, stunning imagery and collaboration of modern and traditional Irish music.
In this video, the Fusion Fighters are competing at the 2018 World Championships in Glasgow, Scotland. The are performing "Dubblstep," which is choreographed by member Chris Naish. It is truly a joy to watch! Watch the video below and please leave us a Facebook comment to let us know what you thought!
Don't forget to hit the SHARE BUTTON to share this video on Facebook with your friends and family.