Most of us don't have a lot of time on our hands to cook during weekdays. Home-cooked meals are a delight, but due to their busy lifestyle, many people resort to fast food on a daily basis.
But thanks to Martha Stewart, we now know how to make a delicious but really easy meal in just 20 minutes! And you don't even need a whole lot of apparatus for this! You only require a single pot!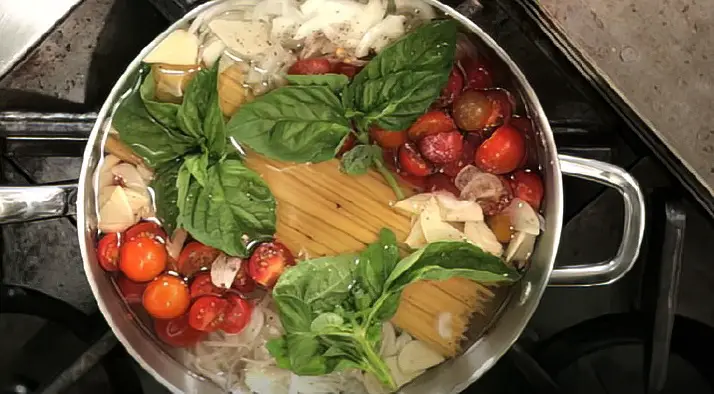 This one-pot pasta recipe is seriously the best. It brings together some fresh ingredients, water, and a touch of olive oil with dried pasta. All of it is cooked together in a sauté pan. It is ideal for this dish because of its straight sides and a flat bottom.
Just follow the simple process and you are good to go! This might not be authentic Italian, but it is still healthy and delicious than eating fast food every day! I can't wait to try this out!
Watch this helpful tutorial below and please leave us a Facebook comment to let us know what you thought!
Please hit the SHARE BUTTON to share this easy one-pot recipe with your friends and family.