Dogs are the best friend a human can possibly have. People tend to keep dogs in order to befriend them in their own homes as pets.
This video shows how a small help from a human changed the life of this dog. The dog is extremely adorable and happy. The dog, sadly, was abandoned and strayed. However, a woman was kind enough to bring him to her house. She named the dog Olive and started keeping him. The kind woman even paid for the dog's surgery as he was initially blind.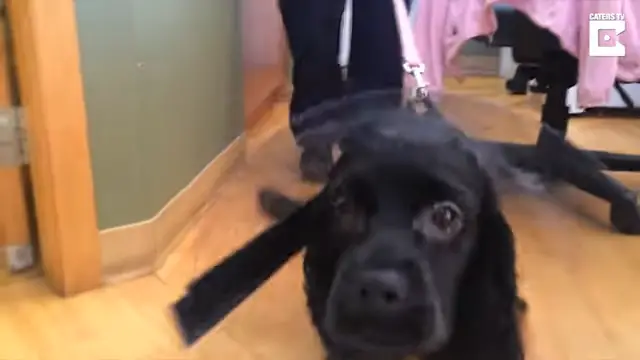 This is one of the best things you will watch on the internet. The way this woman helped the dog helped me regain my faith in humanity. The dog is much healthier and happier. The viral video shows the reaction of the dog when he sees his mom for the very first time in his life.
This video is one of the most wholesome ones on the internet. Watch the full video below!
Please SHARE with your friends and family!