We've all been on one of those flights–delay after delay until you're finally so sick of being on the plane you could scream. Well here's a group of four men who decided music might be just the answer everyone needed, and they were right.
According to the flight attendant, "Our flight to New Orleans today was delayed for maintenance AFTER we had boarded. I started talking to the passengers and realized we had a barbershop quartet in our presence. I asked them to sing and most of the passengers began video taping! It was such a great moment… "
The quartet was Port City Sound, a New Orleans based group of four senior men who really know how to harmonize.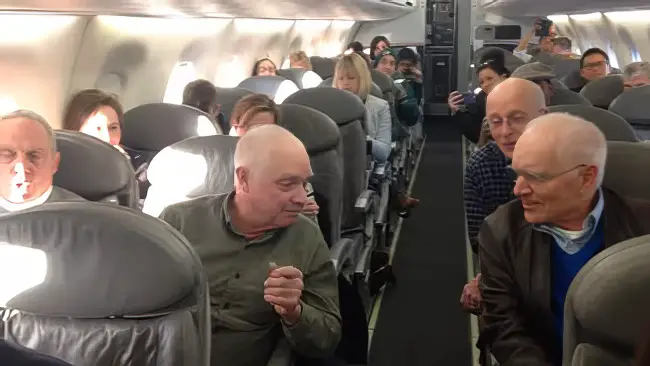 The flight attendant continued, "The mood changed and our passengers were awesome for the whole 5 hours they were on the plane! One of my favorite moments!!! Thank you to Port City Sound for creating a wonderful memory!!!"
This video will make you smile wide. Watch the full video below and please leave us a Facebook comment to let us know what you thought!
Don't forget to hit the SHARE BUTTON to share this video on Facebook with your friends and family.