"The Lion Sleeps Tonight (Wimoweh)" is probably one of the most-covered and most popular karaoke songs on earth. People in every language and every city love performing it because it's just so fun, with multi-part harmony, easy words and a catchy melody.
This video has a special version of the song performed by the Young People's Chorus of New York City. They performed it with an orchestra on The Green outside Lincoln Center as part of the "Ready, Set, Sing" pop-up concert series.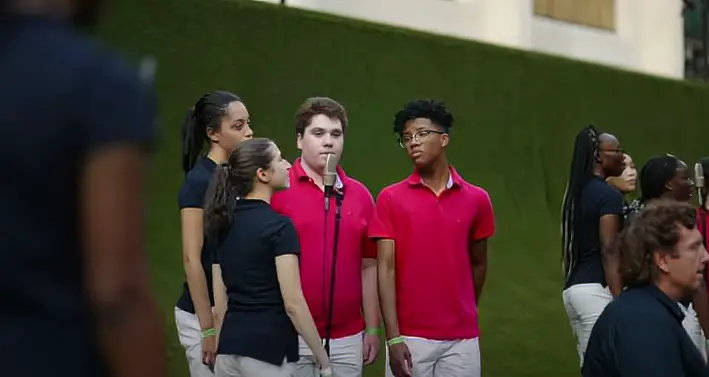 Francisco J. Núñez, Founder and Artistic Director, leads the group and acts as narrator for the audience. But the kids are the real stars, singing in five-part harmony through all three verses and making it a night to remember in this famous NYC venue.
Watch the full video below and please leave us a Facebook comment to let us know what you thought!
Please SHARE with your friends and family!