The grannies captured in the clip below have accumulated over 2.5 million views on the internet with their freestyle dance routine. We have little information on who organized the show but we are loving the marvelous performances displayed by the lovely ladies.
A bossy song ques the entrance of the ladies with canes and even a wheelchair.
They come along and join their respective places. Nine women and one man take a seat on the stage. A hit song by Black Eyed Peas, "Let's Get It Started In Here" plays on the speaker, the ladies throw their hand up in the air.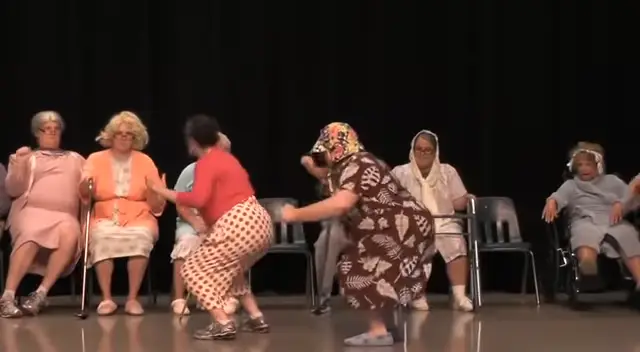 Florida's hip sensation "Low" plays on the speakers. Now the performers showcase some interesting moves. One by one all the ladies begin dancing on the floor.  The crowd cheers as all the women dance to the party theme songs. Even the one sitting move enthusiastically on their chair.
Eventually, we witness an amazing dance show by the grannies. Nothing can stop them.
Watch the full video below and please leave us a Facebook comment to let us know what you thought!
Don't forget to hit the SHARE BUTTON to share this video on Facebook with your friends and family.