A child's wedding day seems bigger and more special to a loving parent than the bride or groom. Some parents tend to show acts of kindness and selflessness overtly to their children and make the special day even more special.
The same happened for a bride from Birmingham, Alabama. When her father walks her through the aisle at her wedding, he stops by her stepfather. The crowd was perplexed at first. However, this kind man takes his arms and makes him stand beside the bride gesturing to walk her to the groom.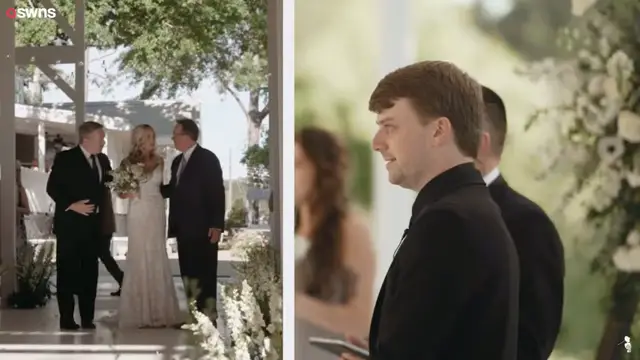 The crowd seems shocked as well as taken aback. As for the bride, her special day was made even more special with her father's considerate and heartwarming gesture. The stepfather was completely overwhelmed with emotions after what his wife's ex-husband did.
This act is rather rare but we need more of such actions around us for sure! Watch the full video below!
Please SHARE with your family and friends!