This is possibly one of the most beautiful ice dances you will ever find. They are a real-life couple and you can tell it by the way they skate!
This performance is one of those performances that will make you fall in love with it in an instant. As soon as you watch them, you really can't help but fall in love with how well things worked for this couple not just in their profession but also in their personal life. We say personal life because, in this performance, both the gorgeous dancers have been newly married.
Alexa Scimeca Knierim and Chris Knierim were the bronze medalist in the 2018 Winter Olympics and became the first American pair, and the second pair ever in history, to perform a quad twist at the Olympic Games.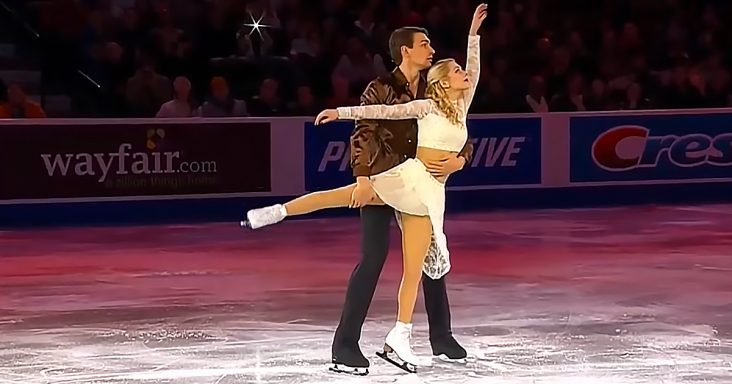 Isn't it so romantic? Being able to perform with your partner as soon as you marry. They eventually won three national titles together.
For many of us, it is a dream to be able to perform the way they do in the first place. This performance is nothing short of something as close as a fairytale. This is something you definitely need if you love skills and romance.
So beautiful! Watch the full video below!
Please SHARE with your friends and family!