Weddings are probably the most beautiful events ever. Besides being a joyous occasion for friends and family, they are full of promise as the new couple starts their life together.
Weddings are also so fun, and here's one that doesn't disappoint. During the reception a group of girls from Hooley School of Irish Dance in Lancaster, Pennsylvania, perform to the delight of the crowd and it is truly fun to watch.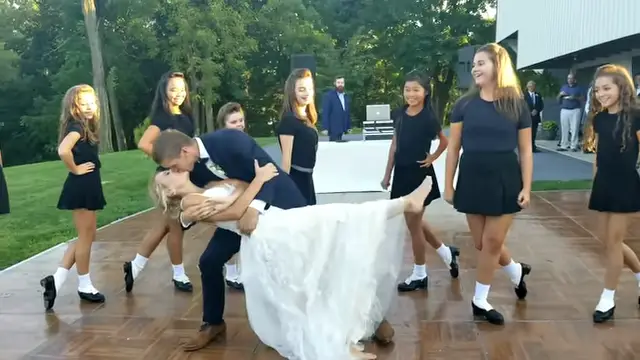 But when the beautiful bride steps in to show her Irish dance skills, she steals the show! And even better, after the dance her new husband ends the performance with a kiss.  This is an inspiring and heartwarming clip.
Check out the full video below for the best wedding dance I've seen in a while, and leave us a comment about your best wedding memory!
Please SHARE ON FACEBOOK with your friends, family and everyone else!