Covering a difficult dance routine is on one hand and nailing it with finesse is on the other. Thus, dancing to 'Time of My Life' from the iconic movie 'Dirty Dancing' is surely a challenge! Especially, the part which left many jaws dropped to the floor as Patrick Swayze lifts Jennifer Grey with ease.
That particular move requires not just some A-1 dancing skills but also great coordination and trust between the two dancers. Many have tried to pull off the awesome moves from 'Dirty Dancing' and this couple in the video is no different.
Asia and Maciek are newlyweds and they proceed to the dance floor to perform their first dance as a married couple. We see the bride donning super comfortable sneakers. But as the video proceeds, we understand why that must have been a necessity.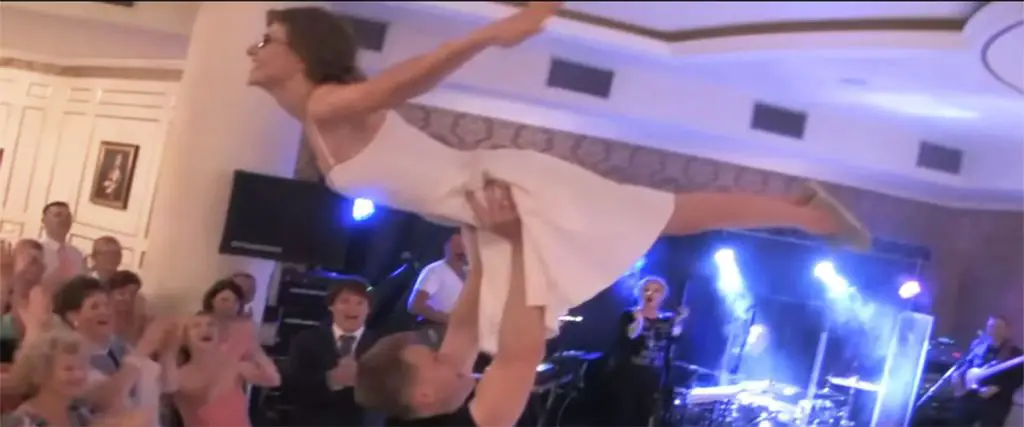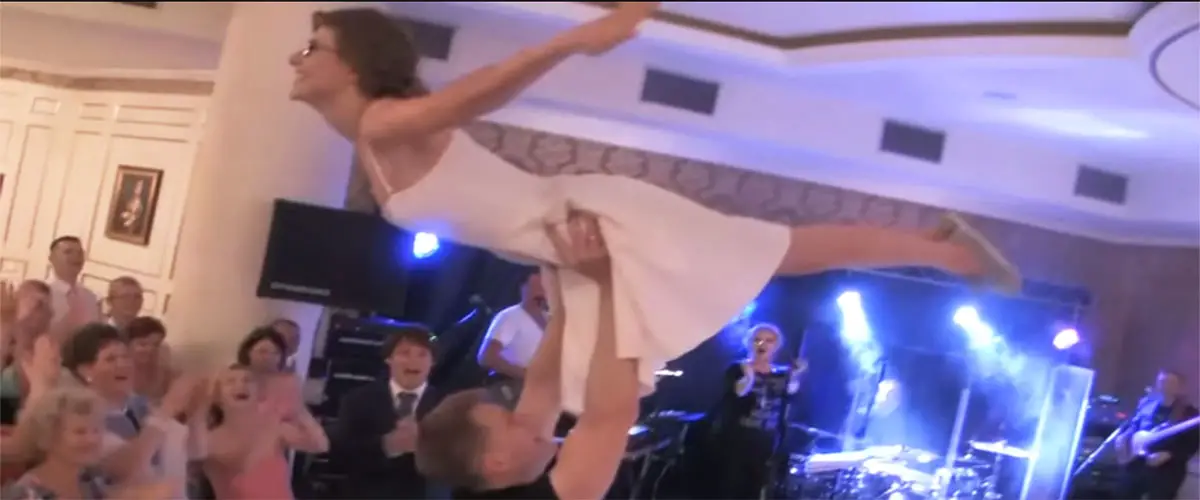 Initially, the couple shows off their sense of rhythm as they steadily groove to the hit number. However, as they perform the most awaited 'lift', the crowd goes crazy with cheers and applause. We hope their effortless coordination in dancing continues to build mutual understanding in their relationship ahead.
Watch the newlyweds shake it up and nail the stage. We bet you will be left asking for more!

Do not forget to congratulate the couple on their wedding and on pulling off this routine with ease. Also, SHARE this video with your family and friends