Here's a video that shows age is just a number, you really are as young as you fell, and a senior living center is anything but a boring place.
In this video, you see some people who are willing to live every moment of their life like it's the best thing in the world. Nothing in this world really makes you feel happier than old people being happy and doing everything that makes you happy.
HeyFletch is a YouTube producer who tells the story of what happened in this video. "My friend asked me to direct a video for/with the elderly residents at the senior living facility where his wife worked. Since I'm in the middle of a project, when the alarm went off on the day we were shooting, I was regretting my offer to help as I 'didn't have time' to do it. However, it turned out to be an amazing day due to the residents…"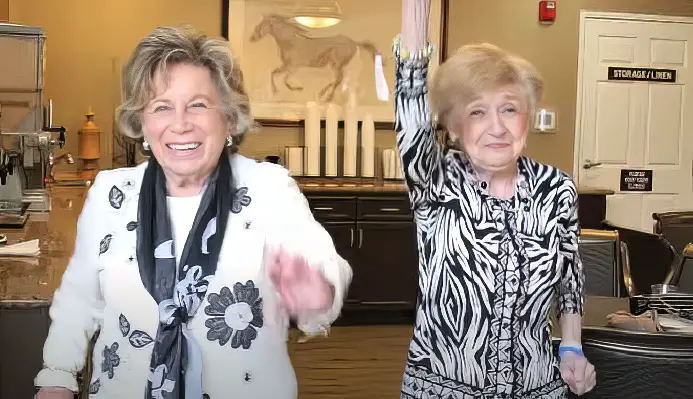 "I met a woman who'd just turned 100 but seemed decades younger. I met another woman in the Memory Ward who at first didn't want to dance because she said she couldn't. But once she started, she didn't want to stop. And as we were leaving, she came up to me, grabbed my hand, looked me in the eye, and in a moment of total lucidity said, 'Thank you so much for coming here and visiting us.'"
"I met a man who was wounded among the first wave of soldiers storming the beaches at Iwo Jima. I met another man in his 90s who was so full of life despite losing most of his family in the Holocaust."
As HeyFletch learned, there's nothing boring about this place or its residents. Watch the full video below and let us know what you think in the Facebook comments
Please SHARE with your friends and family!