Rarely do any of us get a chance to meet our idols, let alone share a stage. But Charice Pempengo made her dreams into reality. 16-year-old Charice was gaining some popularity with cover songs on YouTube and she also appeared on The Oprah Winfrey Show where she admitted that Celine was one of her favorites.
Words quickly interchanged between Oprah and Celine about this incredibly talented young girl. Celine was kind enough to invite this aspiring artist to perform with her in one of her concerts! The overwhelmed teenager broke down in tears, knowing that her dream was finally coming true!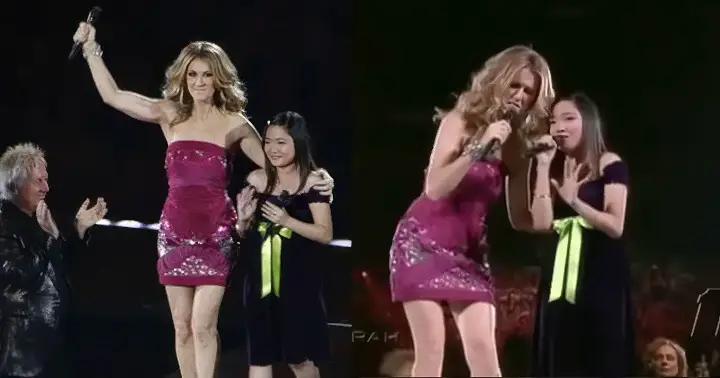 As they shared the stage, Celine shared, "Let me tell you she has a voice that can literally blow the roof off Madison Square." Then they announced they were going to sing "Because You Loved Me" dedicated to their respective mothers.
The lyrics were well-suited for their loving mothers:
For all those times you stood by me.
For all the truth that you made me see.
For all the joy you brought to my life.
For all the wrong that you made right.
Watch the full video below and please leave us a Facebook comment to let us know what you thought!
Don't forget to hit the SHARE BUTTON to share this video on Facebook with your friends and family.