We're all familiar with the tragedy of a child falling into a pool and drowning because they can't swim or get to the edge of the pool. But here's a story of some good neighbors who team up to save a toddler's life.
Even though the apartment pool was gated and locked, four-year-old Xavier Rigney gets inside and makes a beeline for the water. Unfortunately, Xavier is non-verbal and autistic, so he can't call out for help and he quickly goes down. Luckily, 12-year-old Maddox Westerhaus saw the incident and ran to get his father.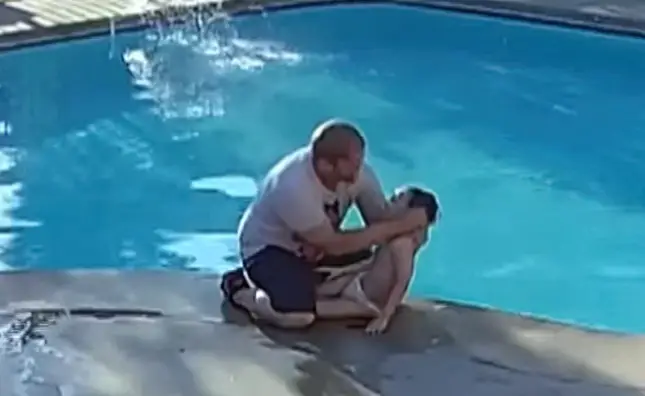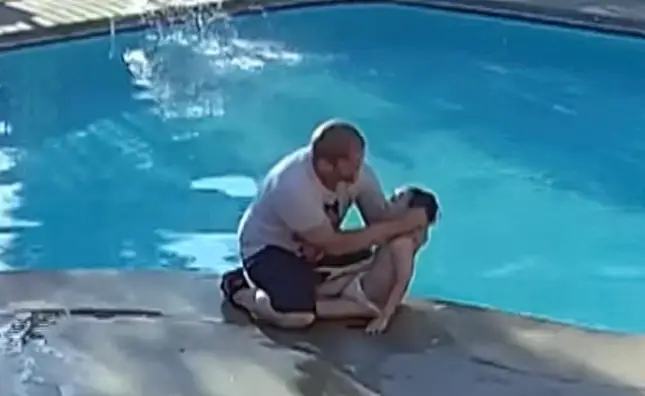 Three minutes later, Maddox's dad Tom jumps the fence, pulls Xavier from the pool and starts CPR. After over two minutes of CPR, Xavier finally coughed up water and started breathing again. Drowning is the #1 cause of death for children between one and four, so its a good thing the Westerhaus family acted so quickly.
Watch the heroic story below and tell us what you think of the Westerhaus family in the comments!
Please SHARE this close call save with your loved ones.