Soldiers are almost like superheroes in real life. Their discipline, skills and power are admirable. After joining the military, they have to learn so many skills that they require on the battlefield. They are also taught to be really disciplined, and it reflects in their various routines and drills. They require absolutes focus and attention from the soldiers, and the ones in the following video are a perfect example of this.
It particular video shows a performance by the ceremonial unit of the Navy which was established in 1931 with the goal of displaying the skills of the warriors in different kinds of ceremonies. The performance in the video below is by the presidential ceremonial honor guard. They are performing silent drill routine. To say that this routine is impressive would be a massive understatement indeed. You need to watch closely; otherwise you'll miss it in a blink!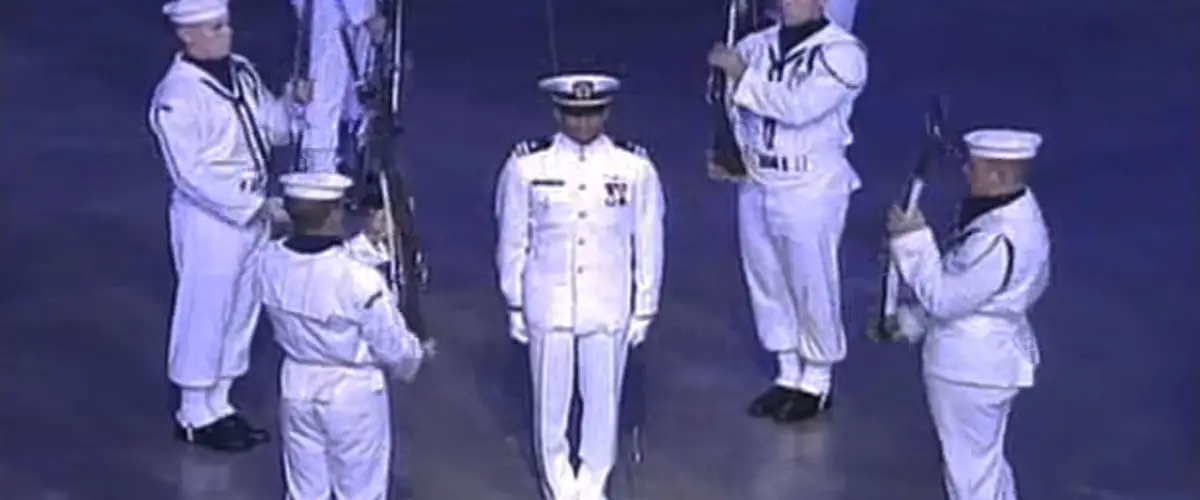 This video is a part of the competition between Navy teams of various countries which was held in Norway. This performance was hands down one of the best that was shown in the competition. They have such precision, coordination and crispness to their routine. It is no wonder that this team from US won the whole event in the end! After putting on such a spectacular show, they really deserved it for sure.
This is an example of just how amazing soldiers can really be. At times, they even seem superhuman, don't they?

Check out this amazing video below:
SHARE this incredible video with everyone you know!