We've all seen plenty of homecoming videos on TV and the internet but here's one that so emotional you can't help but feel it. And with Thanksgiving just around the corner, it's great to reflect on the importance of family–just like the father and son in this video.
Some of these moments just have to be so good that it overwhelms you and you can't help but cry your heart out. These are some of the best days you will ever experience in all of your life. In this viral video, you will see the love and care between a Gabriel Forhan and his dad, Michael. The dad loves his son but is forced to stay away from home for months at a time as he is in the Navy and is deployed out to sea.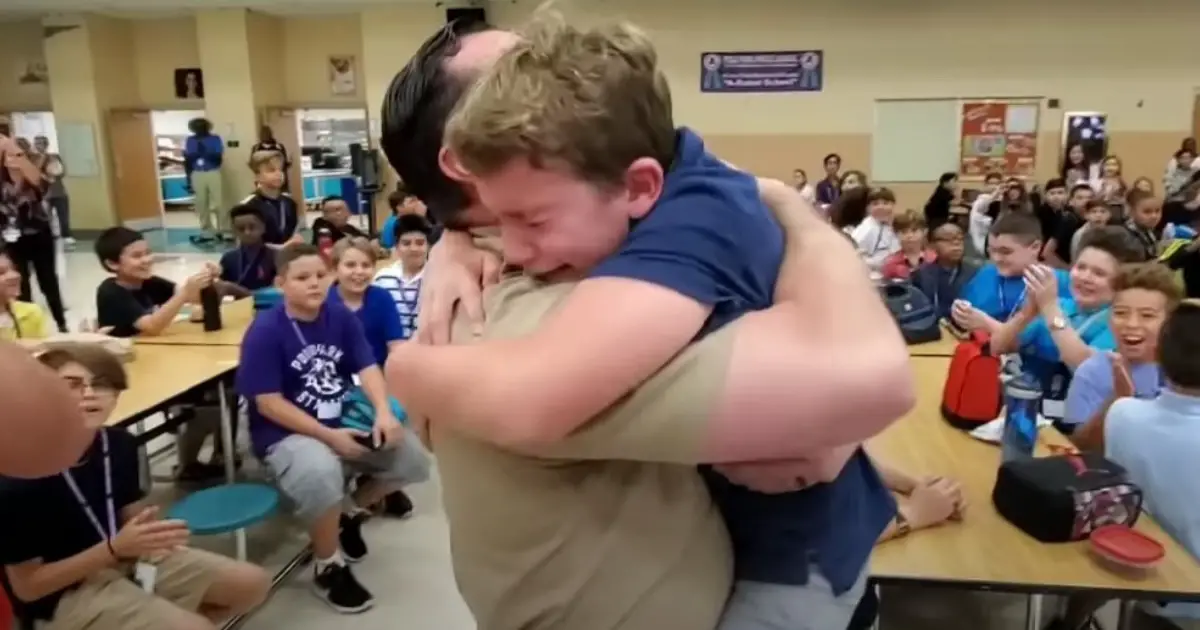 Gabriel Likewise, the son who is just 11, loves to spend time with his dad and misses him every time he is gone. When the dad surprised him from the back of his school cafeteria, the boy couldn't help but jump into his arms and it was a heartwarming reflex.
This reunion will make you emotional. Watch the full video below and please leave us a Facebook comment to let us know what you thought!
Don't forget to hit the SHARE BUTTON to share this video on Facebook with your friends and family.