Some two years ago, Nathan Leach started a YouTube Channel called NathanLeachMusic. He recorded himself singing Blackbird by The Beatles in his bedroom. Then he started posting other covers among a few of his original songs. But he wasn't expecting to become such an internet sensation!
It is a pleasure to watch him sing, but when he is joined by his family, it is even more of a treat. This time around, he is joined by his sister Eva. And when they start singing, they will blow you away. They appear a bit shy in the beginning, but as they progress you can't help but sink into their melody.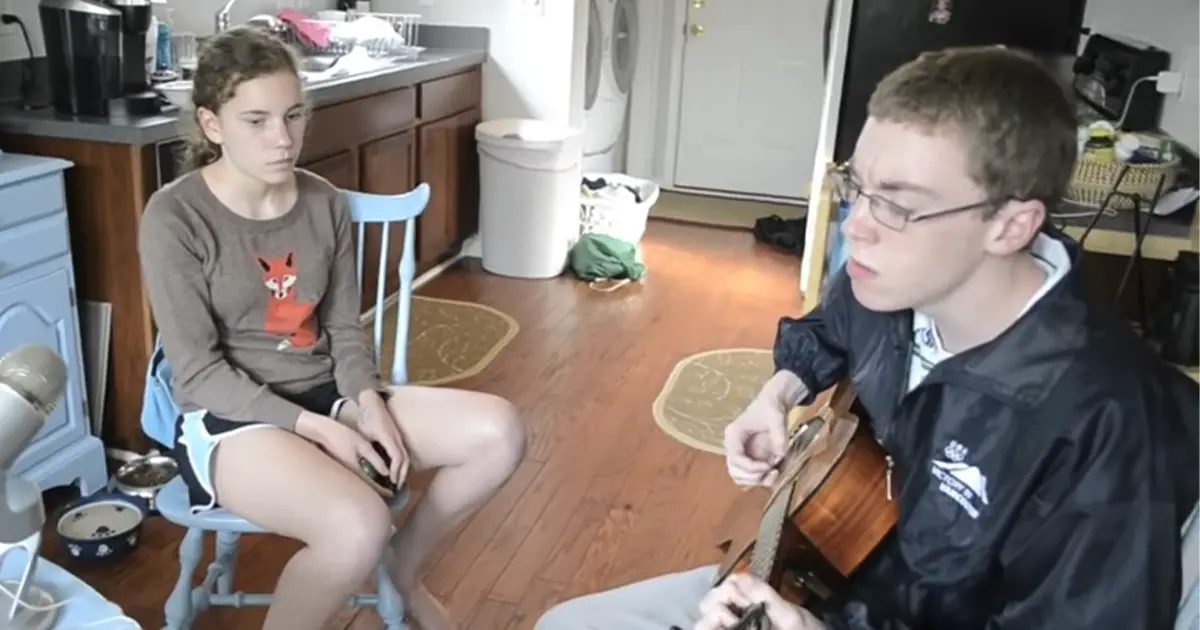 They are singing Hero by Family Of The Year. They sort of remind you of the awesome sibling duo The Carpenters. Watch their performance in the video below!
Did you like their cover? Let us know in the comments! Please SHARE!