Little things in life make life happier and more fulfilling. Spending time with your siblings is just priceless.
Siblings are the ones who make our lives happy and make us feel good about being born. You can have literally no one by your side but we are pretty sure your sibling will be there for you no matter what. This video is here to show you how a little kid along with his elder siblings performed the most amazing and wholesome dance at a wedding.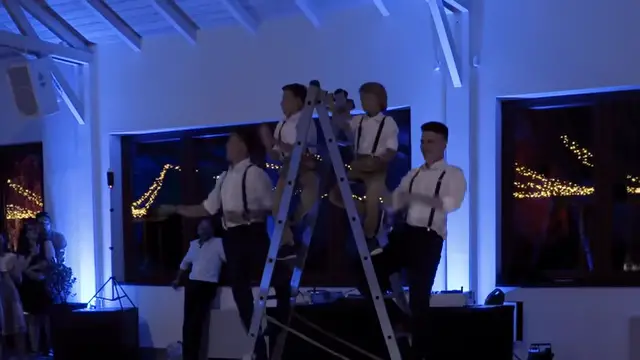 These guys and girls put on a heck of a surprise dance number for their sister on her wedding day. You just can't help but tap your feet to this beautiful dance routine. Not only does the dance routine make you fall in love, but it also makes you happy from within when you see the whole dance and their bond.
So fast forward to part two. Watch the full video below and please leave us a Facebook comment to let us know what you thought!
Don't forget to hit the SHARE BUTTON to share this video on Facebook with your friends and family.