Dion DiMucci was one of the most famous performers before the U.S. was hit by the British invasion in the 1960s. More commonly known as just Dion, this singer/songwriter incorporates various different styles in his music. We can hear influences from doo wop, R&B, and rock and is best known for his hit singles "Runaround Sue", "Ruby Baby" and of course the song in this video, "The Wanderer".
Dion is one of the pioneers of rock and roll music, as well as one of the most influential figures in early doo–wop. With a career spanning more than 60 years, he has been inducted into the Rock and Roll Hall of Fame and the Songwriters Hall of Fame.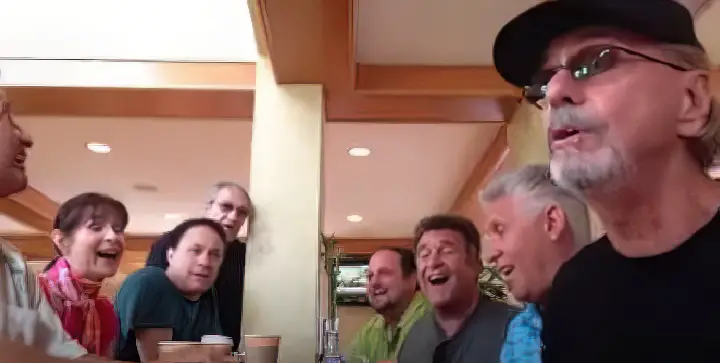 This video shows this legendary star and some of his friends from the group "Dion and The Belmonts" singing one of their greatest hits ever, "The Wanderer". Released back in 1961, this song is also on the Rolling Stone magazine's list of "The 500 Greatest Songs of All Time."
According to the video posting, they were just sitting around after lunch and decided to record their little a capella session. This impromptu performance is going to no doubt make you nostalgic. Watch the video below and please leave us a Facebook comment to let us know what you thought!
Don't forget to hit the SHARE BUTTON to share this video on Facebook with your friends and family.