Dion DiMucci was one of the most famous rock and roll performers before the US was hit by the British invasion in the 60s. More commonly known as Dion, this singer songwriter incorporates various different styles in his music. We can hear influences from doo wop, R&B, and rock. And you will be glad to know that this rockstar is still making waves!
This video shows this legendary star and some of his friends from the group "Dion and The Belmonts" singing one of their greatest hits ever, "The Wanderer". Released back in 1961, this song is also on the Rolling Stone magazine's list of The 500 Greatest Songs of All Time. This impromptu performance is going to no doubt make you nostalgic.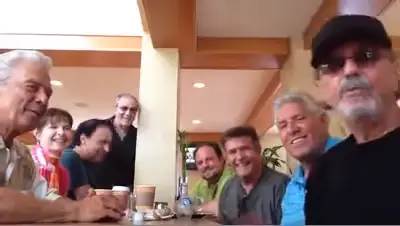 Watch this amazing video below! Did you enjoy listening to it? Be sure to share your thoughts with us in the comments section!
Don't forget to SHARE this incredible performance with your friends and families!