Some people tend to think that animals don't have any emotions. But these people couldn't be more wrong. Just for example, take a look at Mrs. Kitty. This cat doesn't have a litter of her own, but she didn't let it stop her from sharing her love to other animals. This amazing girl has been looking after a group of puppies and taking care of them as if they were her own.
Mrs. Kitty lost her own litter, so she decided to "kidnap" a group of puppies. The tiny pups were being neglected by their biological mom for some reason, so getting adopted by the cat was good for them too. Mrs. Kitty rescued all of them one by one. She carried the litter to her house by herself. Now she looks after them and even gives them baths!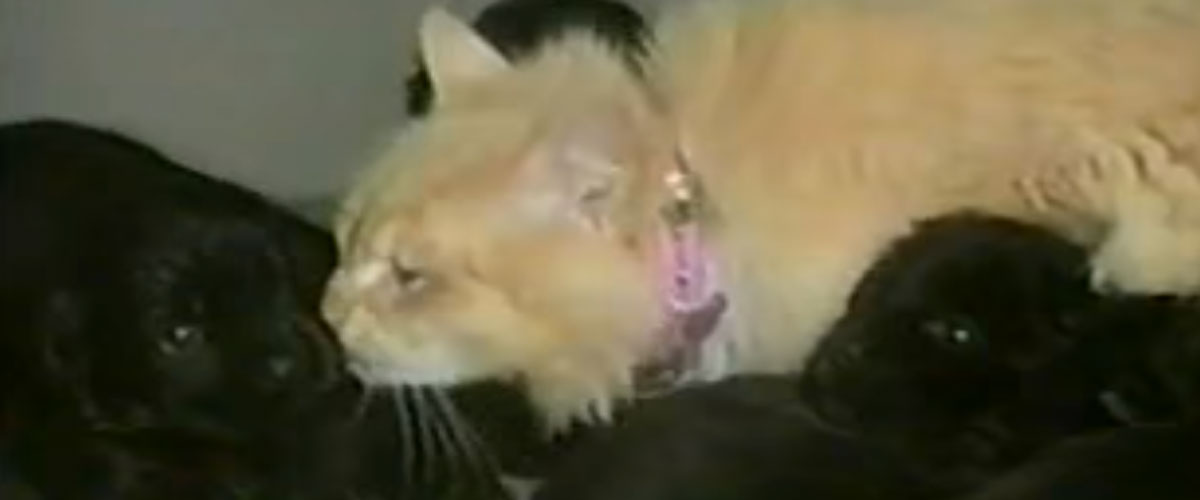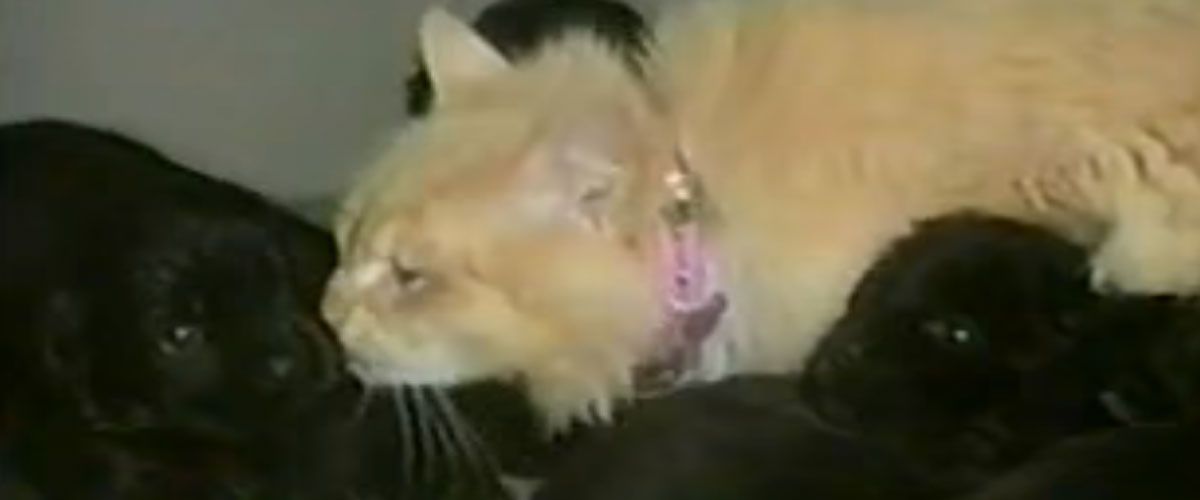 Watch this adorable story below! What did you think about this? Don't forget to share your thoughts with us in the comments!
Please SHARE this heartwarming clip to your family and friends!