Dolphins are known as the 'dogs' among water animals. As they jump over water, create waves and interact with swimmers, dolphins' playful nature has made them popular among humans. The following video shows one of the adorable traits that made us love them even more!
The video features a baby dolphin helplessly stuck on Mario Polizzi and his fellow fishing mates' net. Keen on setting it free, the fishermen fidget around until the calf is released. Subsequently, the happy little calf flips over in joy as the fishermen rejoice.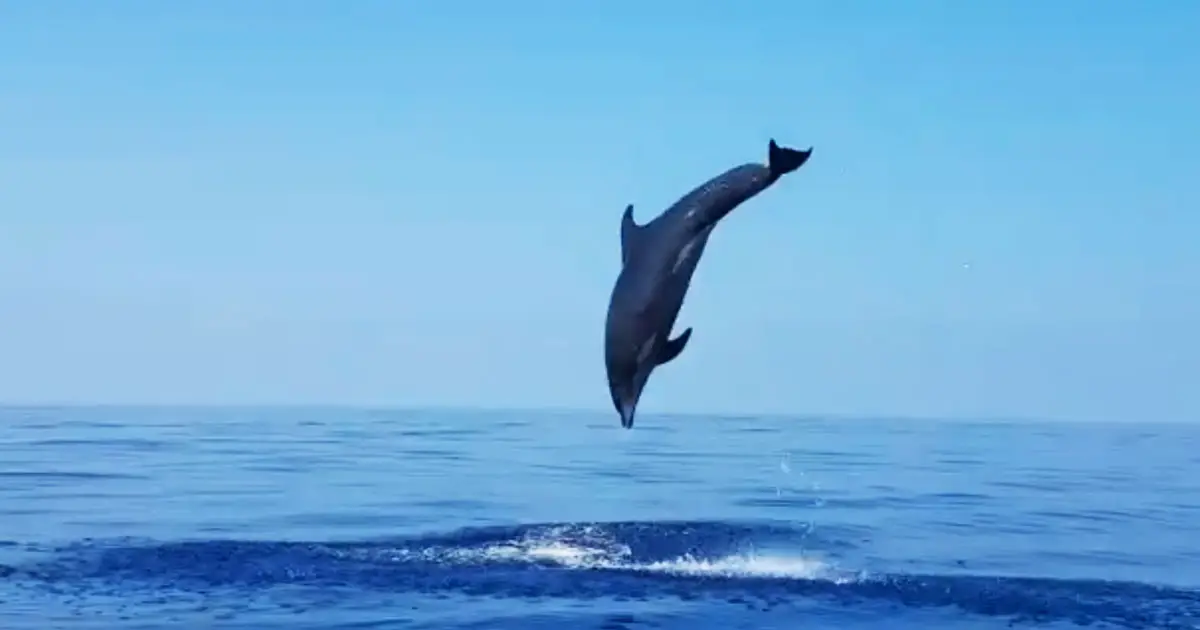 However, it does not end there. The mother dolphin is yet to show her gratitude. She jumps unbelievably high and leaves the fishermen stunned. The impromptu dolphin show was definitely a treat to the eyes!
WATCH the mother and baby dolphin playfully expressing their delight. Their happiness is contagious!
COMMENT your words of encouragement for the fishermen's good deeds. SHARE the video to celebrate with the dolphins!