Even though the government-enforced Covid lockdowns were a punishment, it gave some people time to explore their talents. Like this mother-daughter duo who put the time to good use. Their choreograph is making them famous for all the right reasons.
The Erica Pike and daughter, Izzy from Myrtle Beach, South Carolina, decided to keep doing what they loved, and now their video has gone viral! They put on their dancing shoes and turn their entire house and yard into a stage for performances.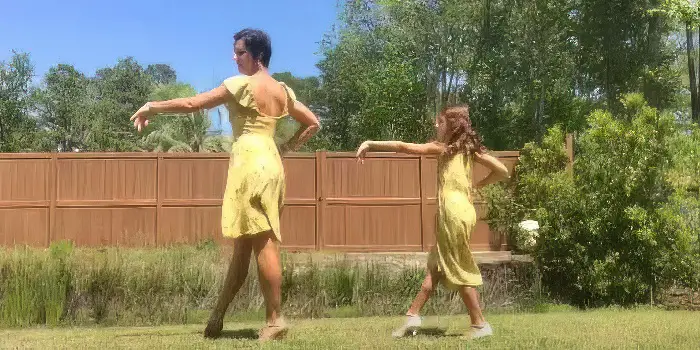 In the past, Erica has worked at the Carolina Opry Theater and on cruise ships as a professional dancer. She describes herself as a dance teacher, choreographer, homeschool mom, and "wifey".
Izzy, on the other hand, must be following in her mother's footsteps. The mother-daughter duo set up a YouTube channel "Izzy T.V." where they post upbeat dance, song, and lip-sync videos. And on that list of dances, we've found this video that will surely make you want to move with them. They dance to Kenny Loggins's "Footloose" from the movie of the same name and it's definitely worth seeing. Watch the full dance below and please leave us a Facebook comment to let us know what you thought!
Don't forget to hit the SHARE BUTTON to share this video on Facebook with your friends and family.