I think duets are severely underrated. While I love an excellent solo performance, there is a depth that two people can reach that you can't express any other way. A singing pair harmonizing with one another is one of the best sounds in music. But this particular performance is all the more special because it is a ballad between mother and son!
15-year-old Jamie had applied to Britain's Got Talent thinking he'd go alone, but a few days before the audition, he decided he couldn't do it. Rather than back out, he asked his Mom for support. Mel's day job was singing in care homes, so she happily agreed. And the result was extraordinary.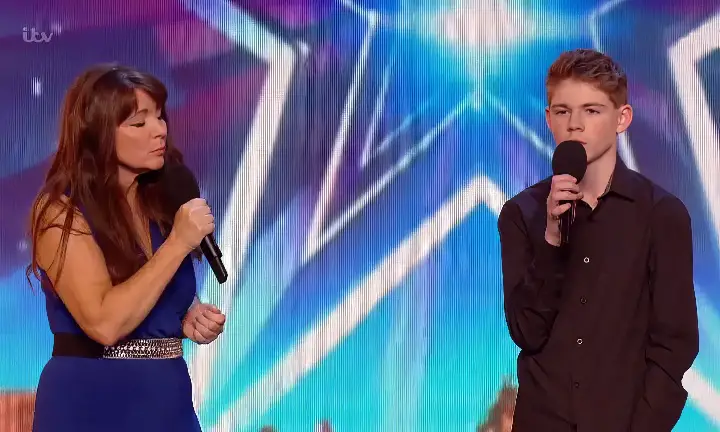 Before the song, the judges see the sweet bond between the the two. Jamie begins singing "Say Something" by A Great Big World, and his voice is angelic When Mel joins him with harmony, and it takes the act over the top!
Mothers throughout the audience can't hold back their tears and the duo gets a standing ovation. Watch the full emotion-filled video below and please leave us a Facebook comment to let us know what you thought!
Don't forget to hit the SHARE BUTTON to share this video on Facebook with your friends and family.